Phew! December was such a whirlwind of craziness and excitement with the holidays and gearing up for my busy season. I also had a few cool events that helped me end the year with a bang.
WHAT'S NEW
Small wins I'm celebrating:
Blog traffic is steadily increasing and affiliate sales are also increasing. If you are wondering what I did differently, honestly, nothing. I have peak times in the year when the blog goes much better and sometimes when I am looking around my house for pennies. 🙂 LOL.
The Money Nerds Podcast  is expanding and offering a second episode that launched January 5. The second episode, pegged 5 Tip Friday, five tips every week to help you manage your finances. They episodes are also suuuuper short, so if you are strapped on time, you're in good hands.
I had a couple leads on some big media projects, but nothing has came out of those yet, so fingers crossed they come through the pipeline.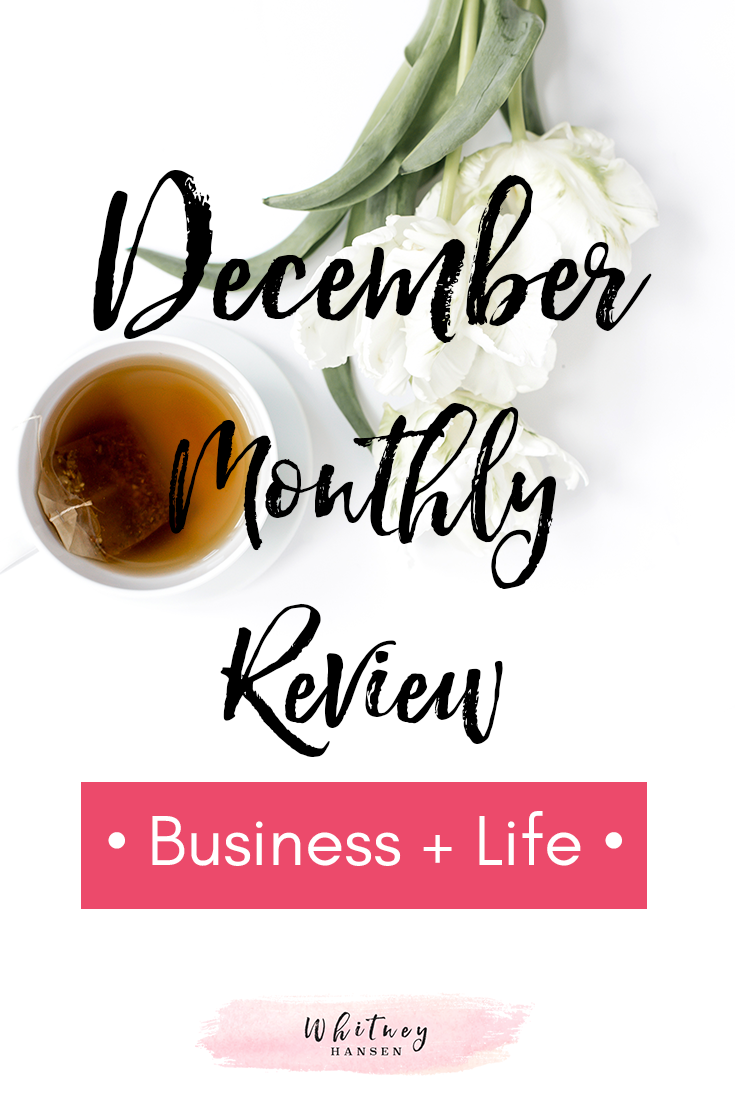 DECEMBER'S GOALS
Plan and record 52 "5 Tip Friday episodes" on The Money Nerds (Listed out all 52 topics, outline out 30, and recorded 10)
Launch a new podcast, "Oh No We Didn't" with Eric Rosenberg (Launched!! With 3 pre-episodes for December)
Write 2 new posts (Beat this goal! Actually wrote 6 blog posts during December.)
Drink 120 oz of water per day (The struggle is still real. I'm trying dammit.)
Planning content calendar for 2018 (Got my content outline for social posts listed out through March.)
I'm pretty happy with the progress I made on the goals. I had a few kinks in the plans, a couple changes of priorities and enjoyed some much needed downtime during December.
One of my focuses was to find a new to me car. (I've been driving the same car for 10 years and have a hard time taking it to the mountains!) There's nothing wrong with my car other than I've been saving for a while and ready for an upgrade and ideally SUV. So after some really ridiculous stories and crazy negotiations…. here's my new car.
My budget was $7,000.
My new car had an $8,000 price tag. I negotiated the price of the vehicle down to $5,750. Cash really does talk my friends.
Let's get a deeper dive into business and life. ????
PERSONAL DEVELOPMENT
I have been working hard towards increasing my podcast consumption and did get a chance to listen to some really great new ones.  In the past 7 days, I've listened to 6 hours worth of podcasts, or roughly 24 hours per month.
Here are a few I'm loving right now: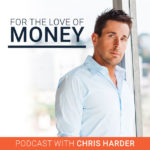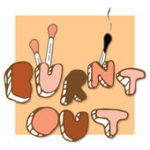 For The Love of Money is helping me feel okay with my desire to make a lot of money (sounds funny, but sometimes there's guilt with wanting to be financially successful), The Life Coach School is the perfect way to start your day through some self-coaching and guidance to getting my sh*t together, and Burnt Out is a brand new up and coming podcast where the host interviews kick butt people discussing burnout and how they deal with that in life. (Go listen to the episode where I talk about burn out in my life and how I deal with it.)
FITNESS
I've been sitting around 3 days a week at the gym. My goal is to hit 4-5 days a week.
For December, I planned to take some forced time off to focus on my health……and basically, it didn't happen. But I did keep up to date on my meal prepping and increasing my water consumption.
BUSINESS
I'm gearing up for my busy season and launched a couple cool new things. I'm focusing heavily on my Facebook group Manage Your Money Like A Boss, which officially passed 1,100 members! It's been growing quite fast over the past couple months averaging around 6 new members per day.
Let's break down each of these areas and see if I can explain why things are working well right now:
COACHING CLIENTS
I'm still using my retargeting ad on Facebook to remind website traffic visitors that I do offer coaching. The other piece that is helping with generating coaching clients is the time of year. So many people are starting to think about their new years goals and recognizing that they want to do more and better with their money, so that has been helpful.
WEBSITE TRAFFIC
Website traffic has hovered right around the 20,000 mark (same as last month). Not bad! One of the reasons why traffic has stayed the same is a couple reasons.
I started advertising my DIY Electric Fireplace post on Facebook and that has been getting really great traffic and reach. (This one post brings in between $500-$800 per month- it's crazy!)
We are still implementing the Pinterest Avalanche Traffic strategies
Here are the latest blog posts launched during December:
EMAIL SUBSCRIBERS
I'm starting to be more intentional about asking for email subscribers throughout my content. One of the strategies I've been implementing is adding my opt-in for at the bottom of my most popular blog posts. I'm also starting to circulate a few promotional pieces of content on all my social channels.
I have been noticing an increased amount of subscribers since I've been using MiloTree, the pop-up thing you are likely seeing on the side. It's $9 a month.
PODCAST
Part of growing podcast downloads requires you to either have a massive audience or increase the frequency of posts. Ideally you have both, but if not, then adding a second or third episode per week can help with the downloads. So that's the strategy I am using during 2018 to help me increase my subscribers and downloads.
iTunes just released some of the statistics for their platform– during December there was 500 hours of episodes listened to. 500!! *mind blown*
New episodes launched in December:
TOOLS I'M LOVING
I started Bullet Journaling. And OMG! I'm in love. It's so much fun. Although, a huge time suck in the beginning while you get it set up, I'm finding it to be super helpful for starting the new year off on the right track.
Here are a few of my spreads.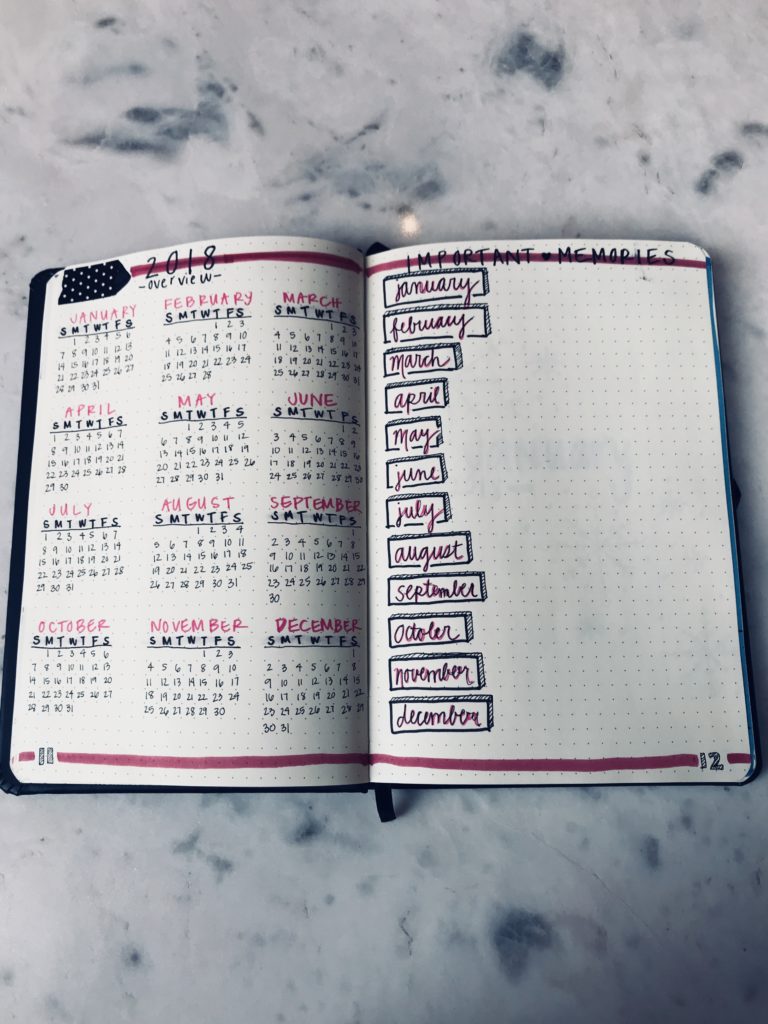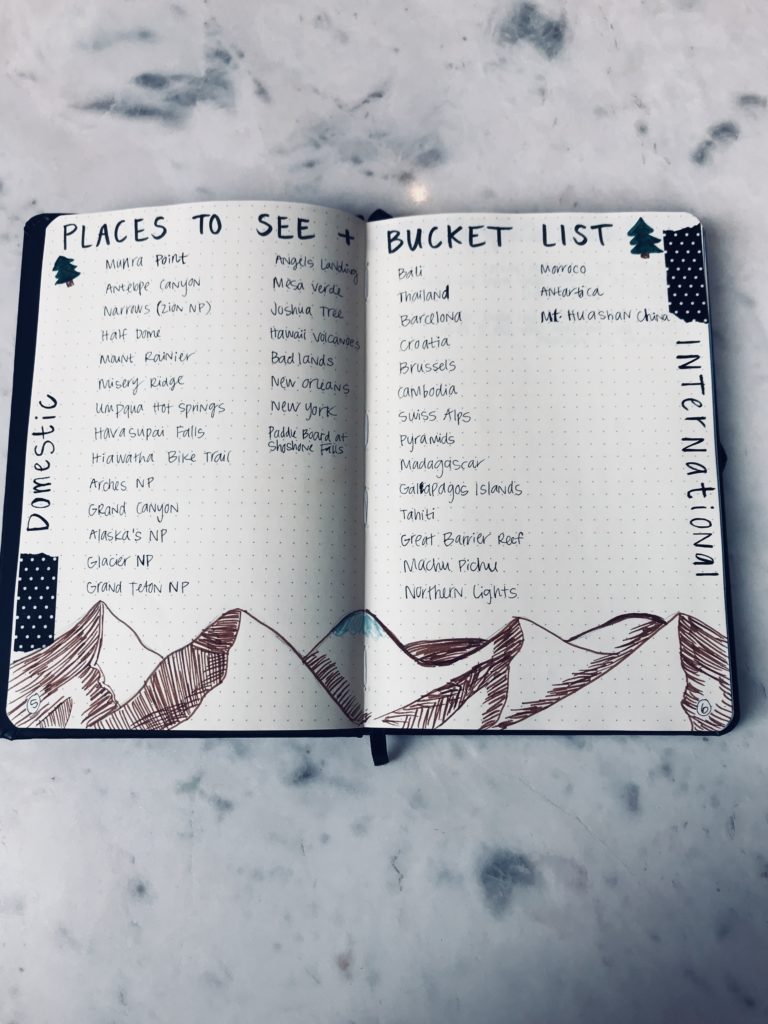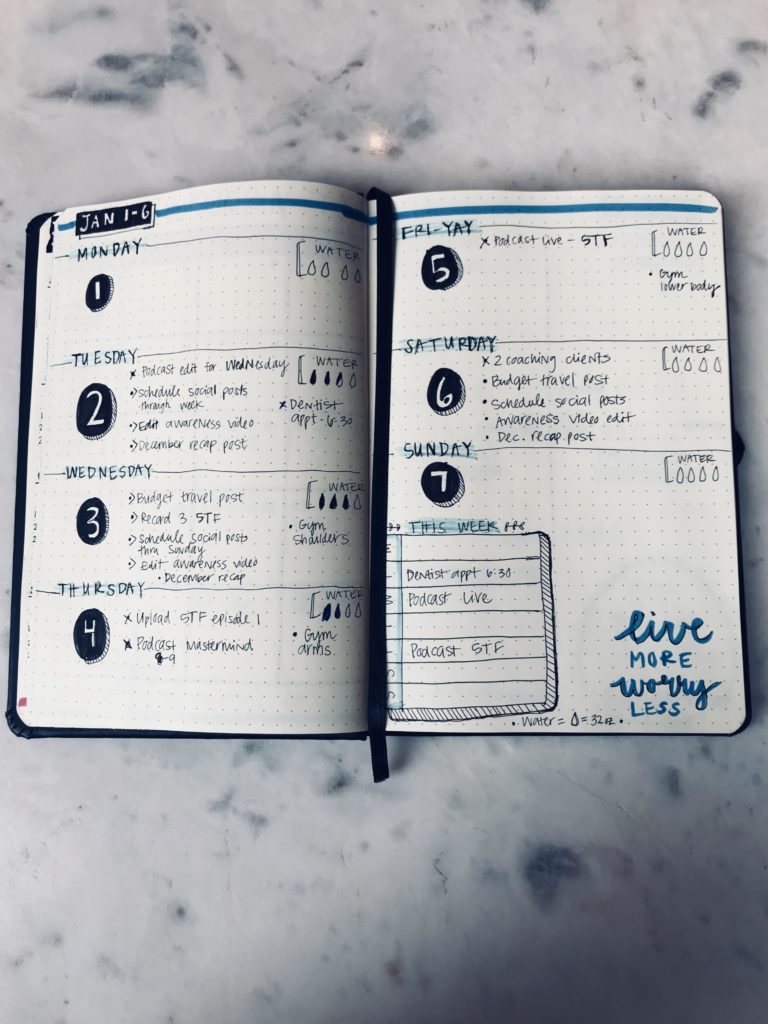 I've been really enjoying this process. As much as I am integrated digitally, I really appreciate and enjoy the handwriting some of my schedule and important notes rather than living off my Google Calendar.
If you want to start bullet journaling yourself, here are the supplies and materials I recommend:
QUOTE I'M PONDERING
"Fear is a natural reaction to moving closer to the truth."
At first I viewed this as something totally superficial…. like you are trying to find out the truth and you are scared. But after pondering a bit more, the "truth" isn't always a negative thing like my first reaction was. Truth can be your calling or chasing your dream. Your truth is your life purpose. And that is damn scary sometimes!
WHAT'S COMING UP NEXT?
I am getting ready to drop some really amazing news!!! But I can't do it quite yet. 🙁 You guys will you be the first to know when I can comfortably talk about it. *pinky promoise* I'm also planning a entire summer roadtrip plan where I will explore around the US. Meet up anyone?
The Facebook group, Manage Your Money Like A Boss will be having more free educational workshops and talks hosted in there starting in January. So you definitely want to join in the group before then.
How to Pay off Debt Workshop
Enter your name and email to get access to the training instantly.
(link will be sent directly to your email)