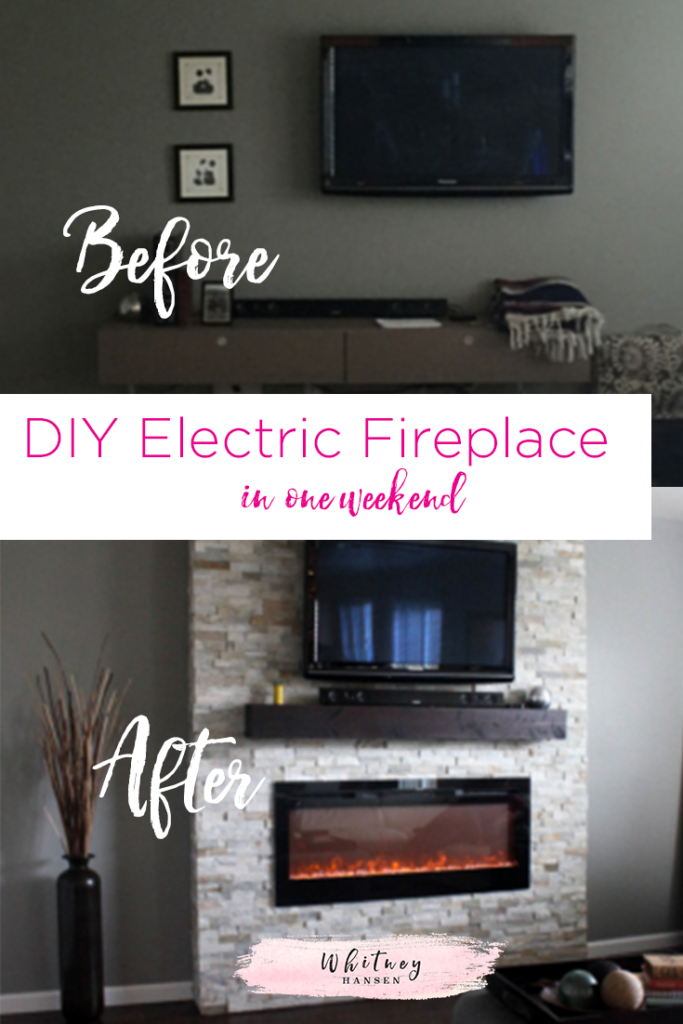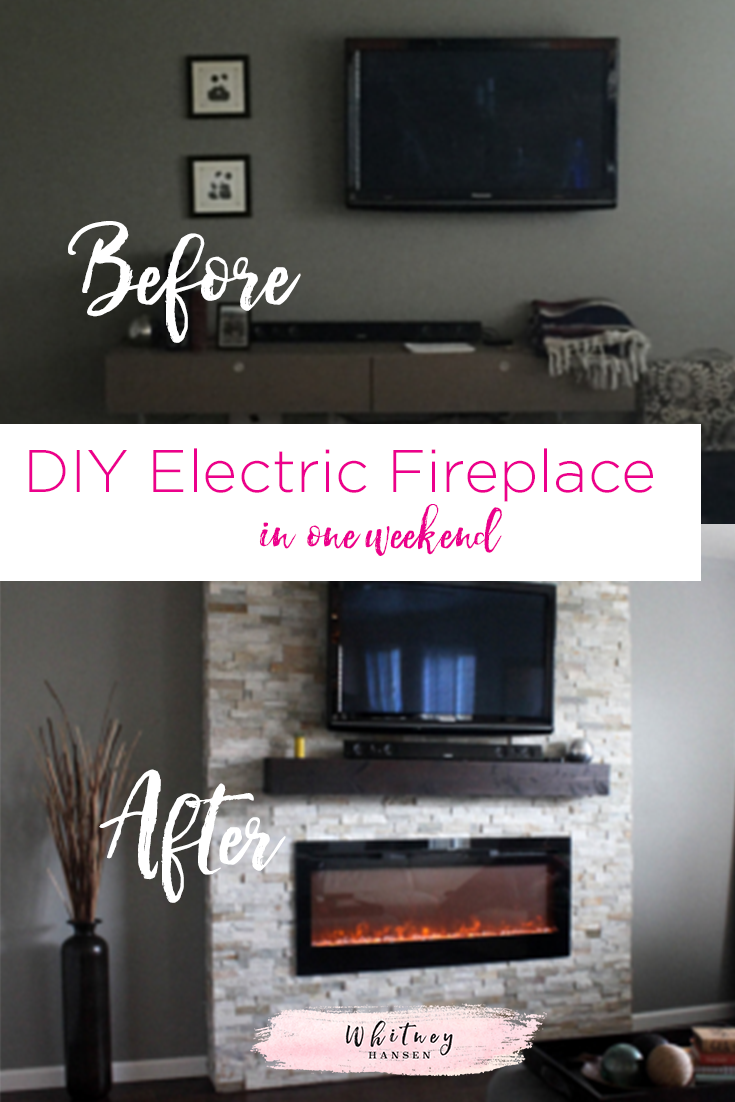 One of my greatest strength (and weaknesses) is my sense of spontaneity.
I will go on road trips on a whim, try new hobbies, implement new ideas within a day, and start fairly large house projects after thinking about them a day or two.
That's just me.
Now that you know that about me, it's no surprise that a little over a week ago I decided I wanted a fireplace in my home.
And dammit, I was going to build one.
The results shocked me! It was a bit easier than I expected and by doing the work myself, I saved about a thousand dollars. Not bad!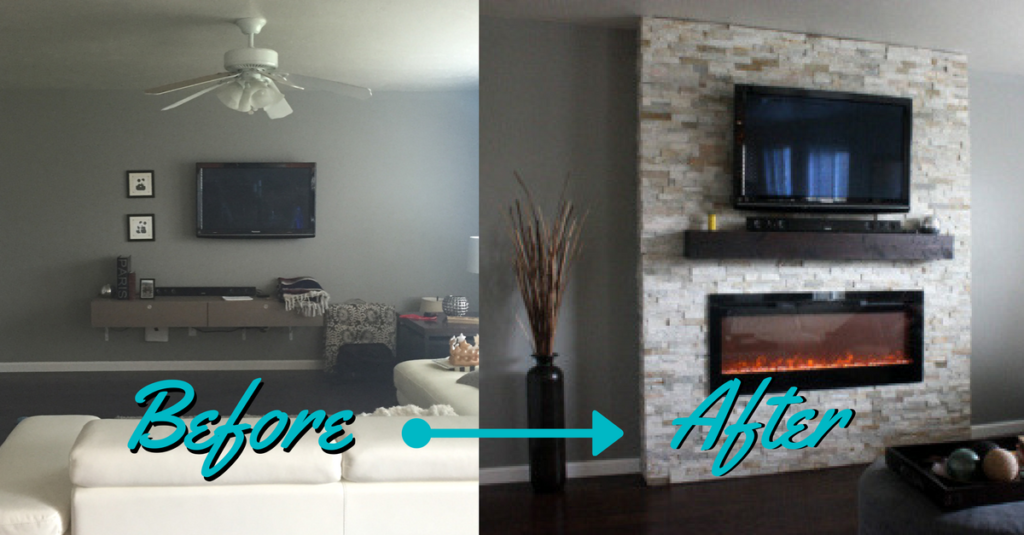 Pretty drastic difference, eh?
I am so very happy with the way it all turned out and wanted to share with you guys how we built this thing in 1 weekend.
Watch the 4 step process in the video below.
Frame
The fireplace sits on an exterior wall of my home. I don't think that matters much, but I have received a few questions about that.
Wall 1
We built a frame, much like a small wall, and attached it to the studs on the wall. It was basically a big box with studs every 16 inches on center.
One we had wall one secured to the exterior wall, we started building our second wall.
Wall 2
The second wall gives the fireplace dimension. It sticks out about 8 inches from the exterior wall. We used metal brackets to attach wall 1 and wall 2 together. Wall 2 was framed like you would a window. So if you haven't built a window frame before- you're in good company. We watched a crap ton of YouTube videos and learned how to frame a wall for a fireplace or window. Our glass piece from the fireplace insert sits on top of the stone. Our opening for the fireplace was fitted to the metal part of the fireplace insert. Then once we got that part done, we added studs every 12 inches to be safe and covered with drywall.
Drywall
We used a primer on the drywall to help the stone adhere to the wall. So brush that primer on first, let it dry for a bit (per manufacturers recommendations) and then start tiling your stone from the bottom up.
Fireplace Insert
Important note: the electric (plugin) fireplace I ordered is a 50 inch, insert. It's super important that if you purchase a fireplace insert you be sure that the heater is in the front of the insert and not on the top, bottom, or side of the insert. I did a crap ton of research on this to be sure I had the right fireplace that wouldn't light my house on fire. 🙂
The exact fireplace insert I purchased can be found here: Touchstone Sideline Recessed Electric Fireplace with heater – Black
I'm not sure why, but landscape inserts are more expensive than traditional square inserts. Because, this is a semi-permanent project, I opted for getting the one I really wanted. 
Stone
It took me a little bit to find the stone I wanted. Originally, the stone I almost went with was $90 a square foot. Instead I found the quartz tile for $8 a square foot ($3.98 a piece). This little choice alone saved me hundreds.
The exact stone I used can be found at Lowes or here: Desert Quartz Ledgestone
Important side note: Get some heavy duty mortar. We used "Rapid Setting Tile Mortar."  Seriously, it's really important you get good mortar, the stone is heavy. And always tile from the bottom up, not front the top down.
Mantel
The mantel really stands out against the lighter colored quartz. I'm a big fan of mixing stains to help you get an even better look than just using one color. I ended up purchasing a small can of Ebony and a small can of Polyshades Bombay Mahogany Satin. It will cost you about $12 for both and you'll have a lot left over even from the smallest can.
Brush one coat of Ebony on the wood and let it sit for about 7 minutes and then wipe off with a dry rag. Then brush an even, thin coat of Bombay Mahogany and let it sit overnight. (Do not wipe the polyshade color off.)
Important side note: This mantel is not designed to have a TV sitting on it. The inside is hollow, but is where the powerstrip for the TV, Apple TV, and sound bar is stored. That way if I need to access the cables, I don't have to remove the fireplace insert.
TV Mount
I've been getting a ton of questions regarding the TV mount. As you see in the video, I left a tiny square hole for my cords to go through. Then we used a masonry drill bit and mounted the TV through the stone.
This was the TV mount we used. Our mount doesn't swivel or do anything fancy, but I didn't really care for those features.
---
If you've ever thought about having a fireplace in your home, but don't want to run a gas line, I highly recommend building an electric fireplace surround. It's cost-effective, beautiful, and really makes a big statement in a room.
Hope you enjoy this post! And most importantly, I hope this inspires you to take on home projects of your own.
Forever livin' debt free,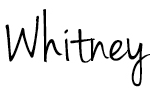 Have you joined the Manage Your Money Like A Boss community? Come on over and join the free community of money nerds supporting each other and working on being the best we can be with our financial lives. 🙂