Did you know the average family plans to spend $929 on Christmas?
Damn near $1,000!
This is crazy to me. After all, it's money spent on a holiday that is completely commercialized, has lost the real meaning, and turns us all into grouchy broke people. Bah-humbug.
Scroogy-ness aside, it can be a wonderful time of year that doesn't break the bank if you set a budget and stick to it. That's the key there. Whatever budget you stick to, make sure you don't go over.
Budget friendly Christmas gifts are the hardest to find, so I thought I would create a list of ideas to help you with your holiday shopping. Most of these are available through Amazon.com, so you can have it shipped directly to your house and avoid the mall craziness.
One of the hardest people to shop for is the person who works from home. They typically have all the latest and greatest, however they usually appreciate very thoughtful gifts. These suggestions are sure to be a big hit!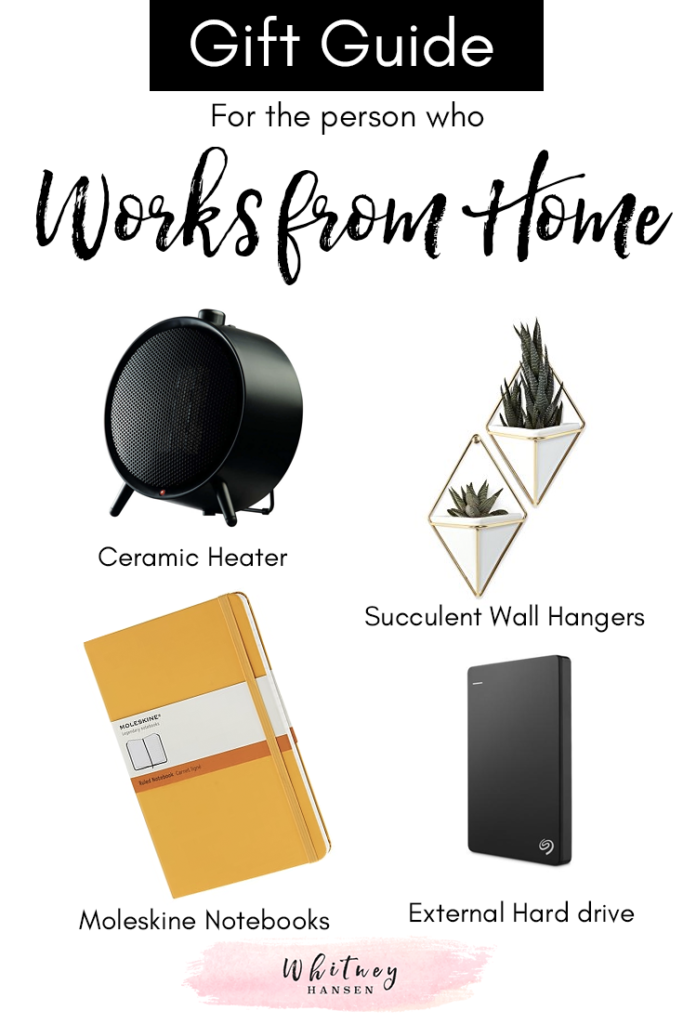 For the work-from home person
I have one of these for my home office and I can't tell you how wonderful it is! It's one of those gifts that people are so glad to have and won't typically buy for themselves.
---
Nothing says I love you more than the gift of 2 terabytes of storage! Before you laugh and say "why the hell would anyone want this as a gift" let me just say, when you work from home- you have a lot of digital crap and it's very helpful to have an extra place to store this stuff. (Especially if that special someone in your life is a podcaster, vlogger, or photographer.)
---
Okay, this may be a selfish gift because I've been crushing on these for quite some time now, but haven't exactly purchased them myself…. so *hint hint* for the ladies in your life that have a home office, this would be the perfect gift! Just make sure you buy a couple darling air plants or succulents to go with them.
Also, this is the perfect white elephant gift too! I received an air plant one time and seriously loved the gift.
---
Before you shun a $25 notebook, you've got to know these are seriously some of the best notebooks around. I have bought cheap alternatives and have always been disappointed. It's one of those things that you appreciate having, but may not buy for yourself… so it makes the perfect Christmas gift, IMO.
---
These gifts are sure to bring a smile to their face! If you have some suggestions that should be included on this list- comment below and let me know what you would like to see included.
Pin This For Later