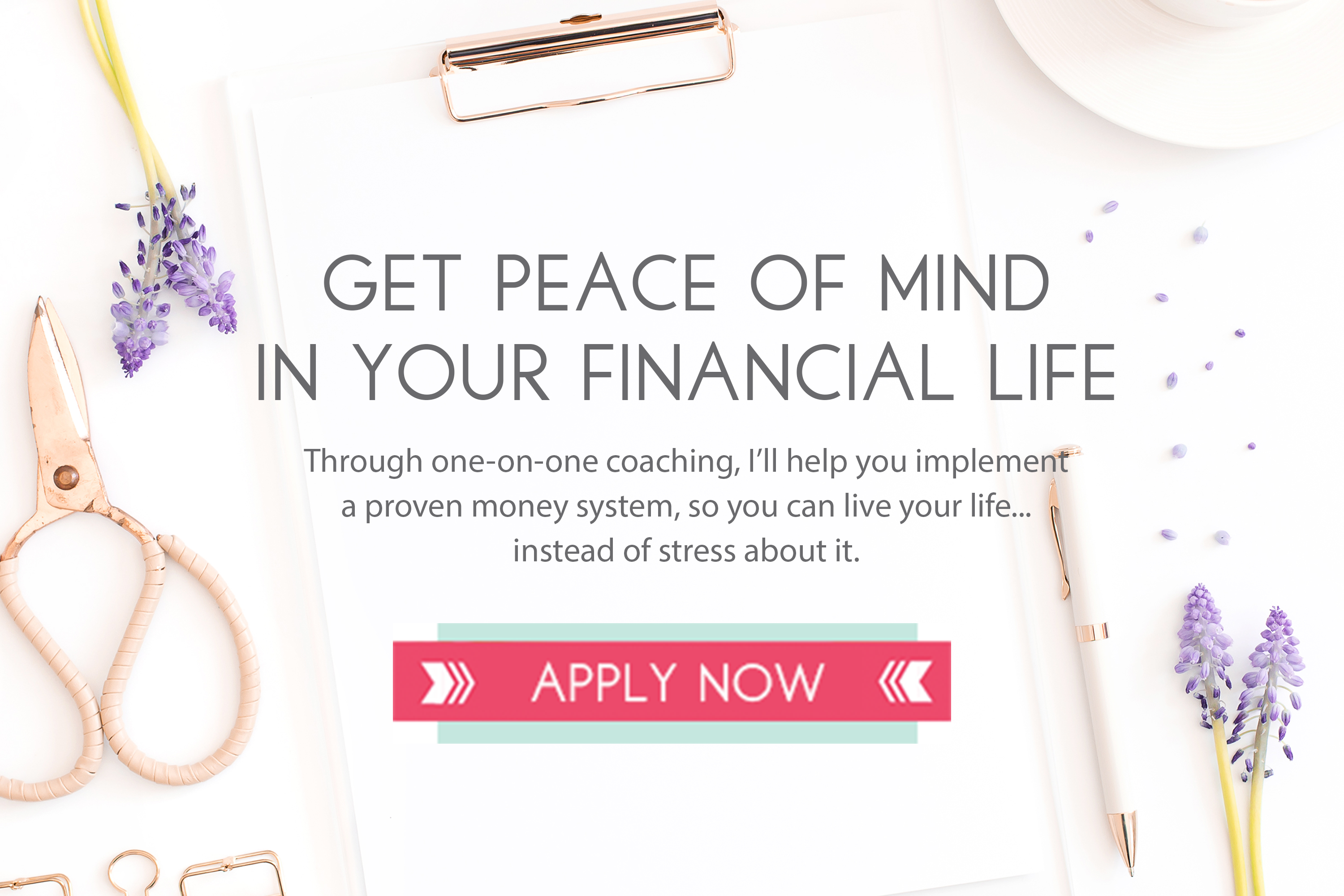 Sick of saying, "this is my year" and then getting to the end of the year and still not accomplishing your financial goals?
It might be time for a money coach.
Who is coaching for?
Coaching is ideal for you if you:
Know what you should be doing, but can't seem to make yourself follow through
Need accountability and someone to call you out on your excuses
Want to work directly with someone who understands your situation is unique and shouldn't be treated as a cookie cutter
Are ready for guaranteed results
Whether you are just starting out in your financial life or ready to level up, I've got your back.
Stages Of Your Financial Life
I've found from working with hundreds of people, that there are 3 stages of our financial lives:

My goal is to help you "level up" to the next stage as quickly as possible by making small tweaks/changes to your current financial situation.
What can coaching do for you?
This unique coaching program has helped countless people across the world reach their financial goals. Most of my coaching clients hire me to make sure they are kept accountable and consistently moving forward.
"I paid off $21,500 in 3 months from one-on-one coaching with Whitney."
-Kristin
Coaching can help you go from confused to clear on what your next steps are.

Here's what another of my coaching client's said about where she was before coaching and where she is after 3 months of 1:1 coaching with me:
"I reached out to Whitney for one-on-one coaching out of a sense of frustration. I didn't understand where my money was going or why I seemed unable to reach my financial goals. My three months working with Whitney were the best investment I could have made in myself. Through weekly and monthly sessions, Whitney helped me learn how to budget, how to plan for upcoming expenses and fun purchases, how to invest, and how to set attainable short- and long-term financial goals. Plenty of hard work is involved–the bank statement exercise comes to mind–and at first I didn't think I could do it. But with Whitney's constant positivity and judgement-free support, in three short months I am proud to call myself a money nerd. I've gone from spending $423 in one month eating out to just $78 in one month. I know exactly how much things cost and where my money is going. I can easily handle unexpected expenses, save toward my goals, and still have money to spend on the things that I enjoy.
There's so much shame in personal finance because we aren't taught how to do it in school and then we wonder why we don't succeed at it as adults. Whitney provides unconditional support and understanding. I never felt embarrassed to ask her even the most basic questions, and she explains even complicated topics in ways that anyone can understand.
Invest in yourself and your future by signing up to work with Whitney. Your financial success is waiting!"
-Kate
The Deets
After submitting your coaching application, we will hop on the phone together and discuss your situation. If we are a good fit for each other, coaching can start as soon as the next day.
Here's what coaching entails:
3 Months of One-on-One Coaching– coaching focused on reducing expenses AND increasing your income
(3) Monthly Money Mastermind Call– our first call is information based so I can get the details of your personal situation, learn about your goals, and create an action plan that works for you
Weekly 15-minute Check-ins– we schedule a time and I personally reach out to you to see how things are going and make changes as we go
Templates Galore– I'll send you (and help you use) get out of debt templates, budget templates, worksheets and cheat sheets to help you along this journey
*Please note, that while I would love to work with everyone 1:1, I am only one person and must be selective of who I work with.