Recently I've been a lot more interested in the eco-friendly ways to furnish my home on a budget.
Maybe it started from my furniture flipping side hustle, but I started to see how many great pieces get donated, sold, and trashed when we change our style.
So when I was ready to retire my old white sectional, with a tear on it, I started shopping around.
I hopped on some websites and found a few pieces that I was obsessing over… the only problem was it was crazy expensive!
My Living Room Vision
I found these gorgeous chairs from Article for $699 each. I wanted two of them for my living room, so I was looking at a total of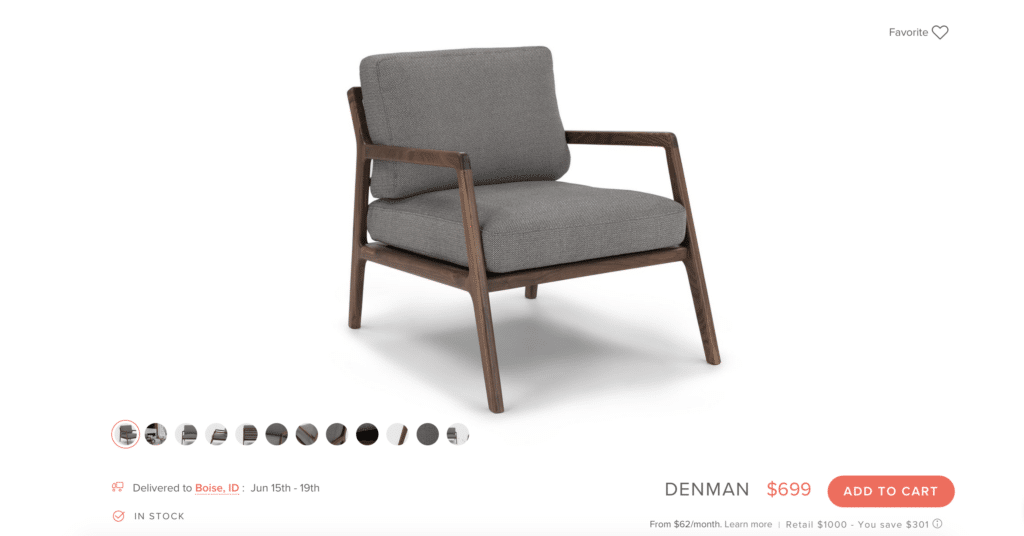 Then I started looking for a linen white colored sofa. (My personal style for right now tends to be a bit more contemporary/comfy with muted colors.)
I wanted something pretty plain and simple. I saw a ton of options from $500-$3,000 for a freaking couch.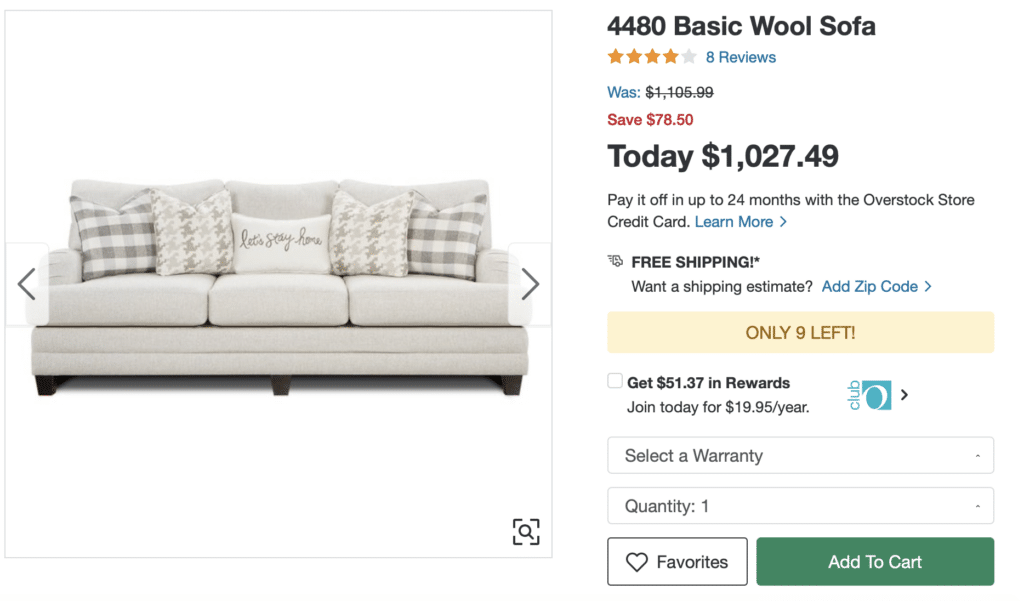 Honestly, at that time, I couldn't justify the cost and know that furniture has a huge markup so I decided to get creative and see what I could find second hand or from thrift stores.
My Thrifty Finds
I started looking on Facebook Marketplace and low and behold I found these chairs for $400. These were such a perfect dupe of the Article chairs that I didn't even negotiate a lower price. LOL! (Which is very unlike me.)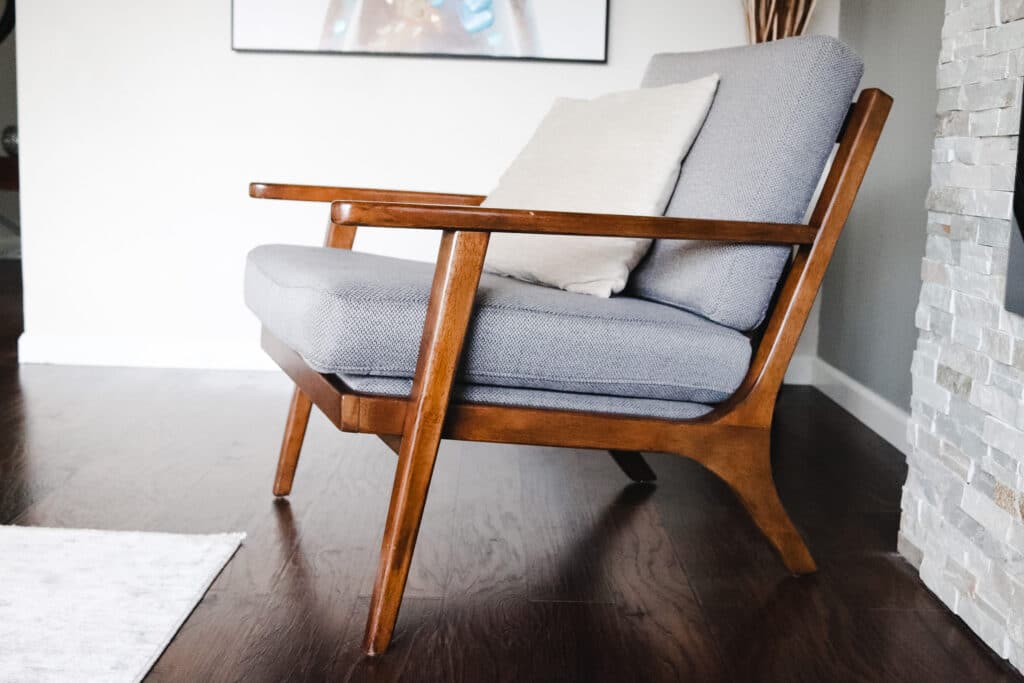 Next I started looking around for a couch. I found this one on Facebook Marketplace for $250. I asked if they were flexible on the price and they said they would take $200.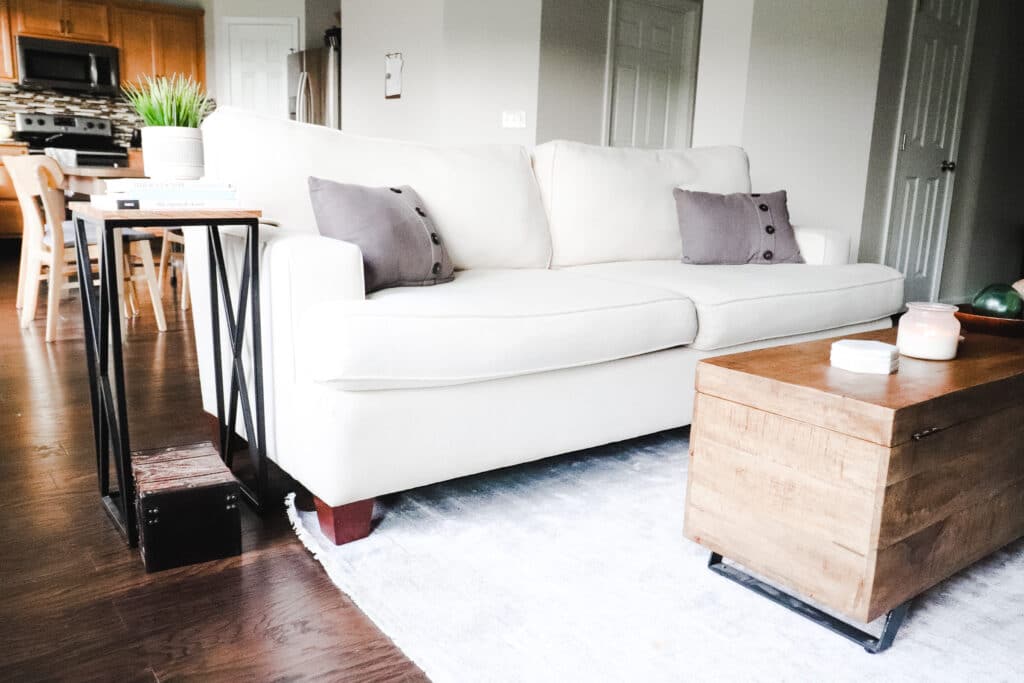 Both the couch and chairs were in incredible shape with no stains and no tears.
Here are a couple more shots of the living room all pieced together.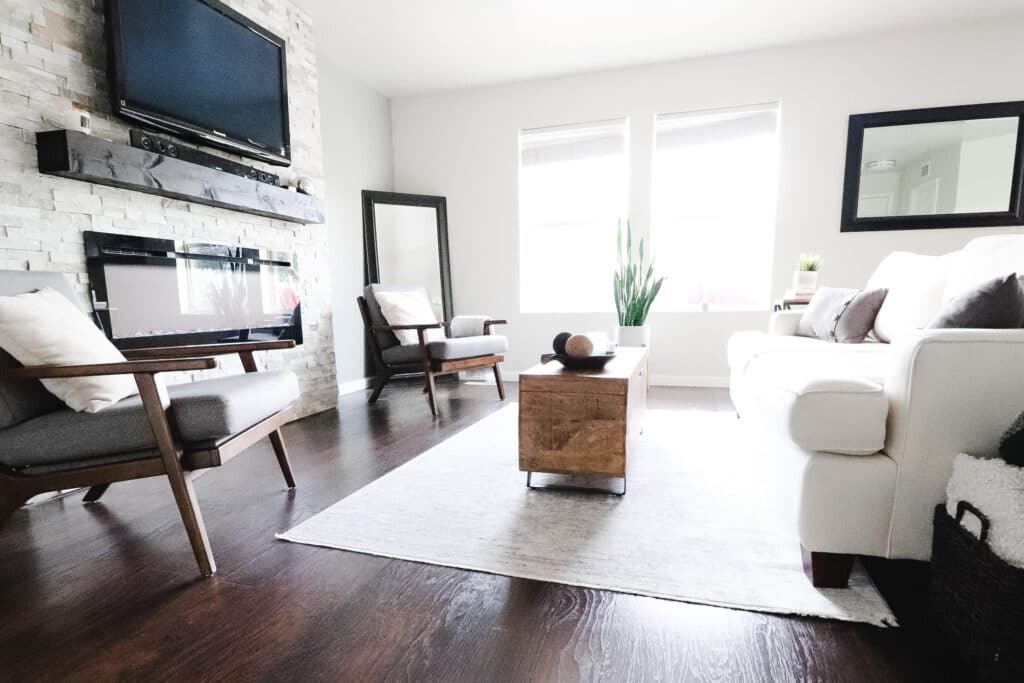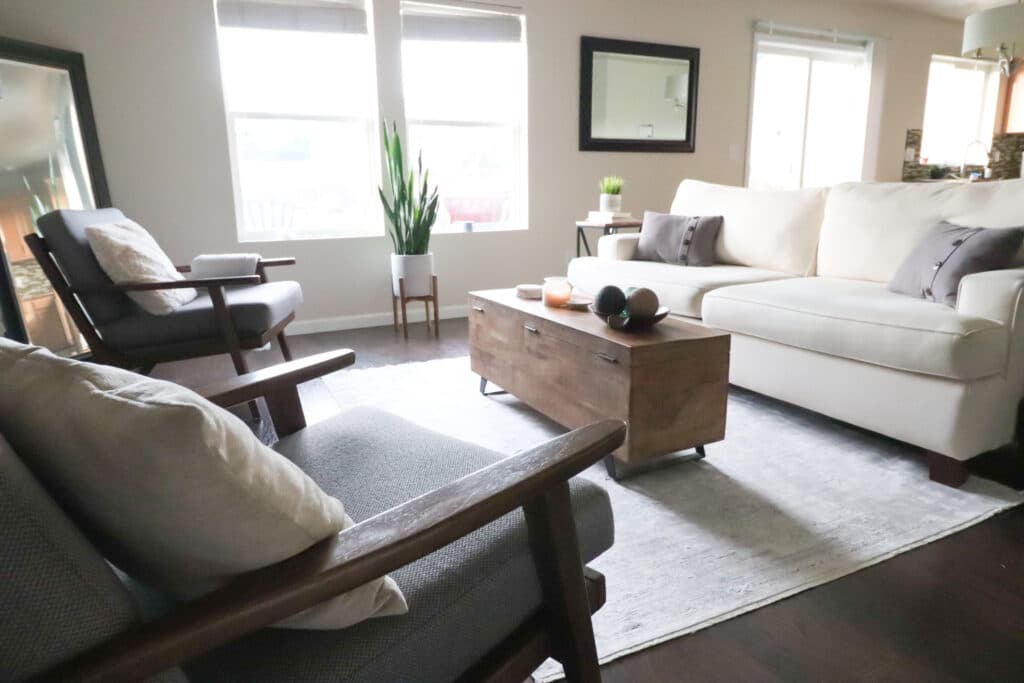 I was able to sell my old sectional for $150, so the total out of pocket cost for me to refurnish my living room was $450! I saved almost $2,000 by just shopping used!
Next time you go to redo your home, get creative, patient and look at thrift stores and on Facebook Marketplace.
I promise, if you stay patient– you will find something that fits your budget and makes your space look brand new.
What Else To Look For at Thrift Stores
Keep your eyes open for home decor items from thrift stores as well. You can find all kinds of treasures. With a simple can of spray paint, you can transform almost anything.
Look for lamps, end tables, candlesticks, random accent pieces, or even blankets (don't worry, you can wash them).
I recently found a candle from a local candle shop that sell the most amazing scents. This candle was brand new and only $1.99.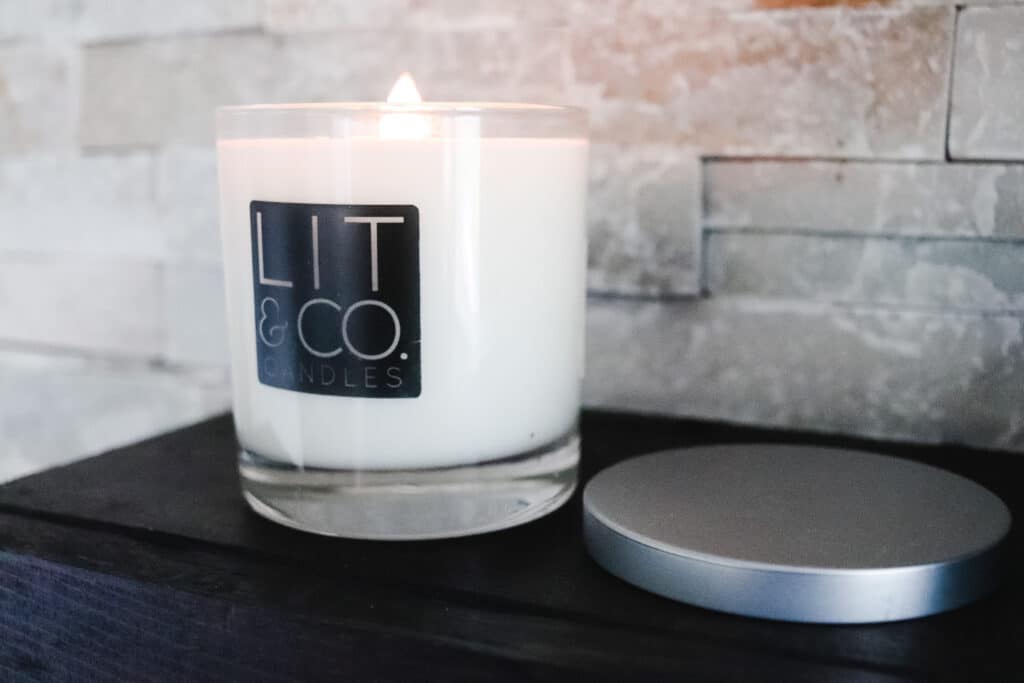 Next time you go to give your space a transformation, I hope you look for used first before buying brand new. It's good for the environment and budget friendly!
Happy decorating!
Whitney
Have you refinished your space using thrifted/second hand pieces? Tell me about your favorite finds!