January was a crazy month with some pretty nice milestones in there. But despite hitting some really impressive milestones, I have to be honest- it didn't make me feel more successful or happier. It was a good reminder that the journey is what matters most and if you aren't enjoying the process, the milestones won't make you happy.
WHAT'S NEW
Small wins I'm celebrating:
Blog traffic hit an all-time high at 26,000 page views per month. The only thing I can think of that caused a huge spike in traffic during the month is New Years Resolutioners. This makes sense too, because if you think about Jan 1. we are all trying to get the perfect body, bank account and look for the most incredible destinations for exploring. So, that makes a lot of sense to me.
The Money Nerds Podcast  officially expanded to a second episode a week called 5 Tip Friday. This has been a big hit so far! I've received a ton of positive response to the second episode that are short and to the point. The podcast also celebrated record number of downloads sitting right around 10,000.
I was also nominated and accepted to be part of Facebook's Small Business Council. I'm one of 14 people from across the nation to come to an all expenses paid trip to tour Facebook's headquarters, meet other entrepreneurs, and enjoy some happy hour and learn about more Facebook features.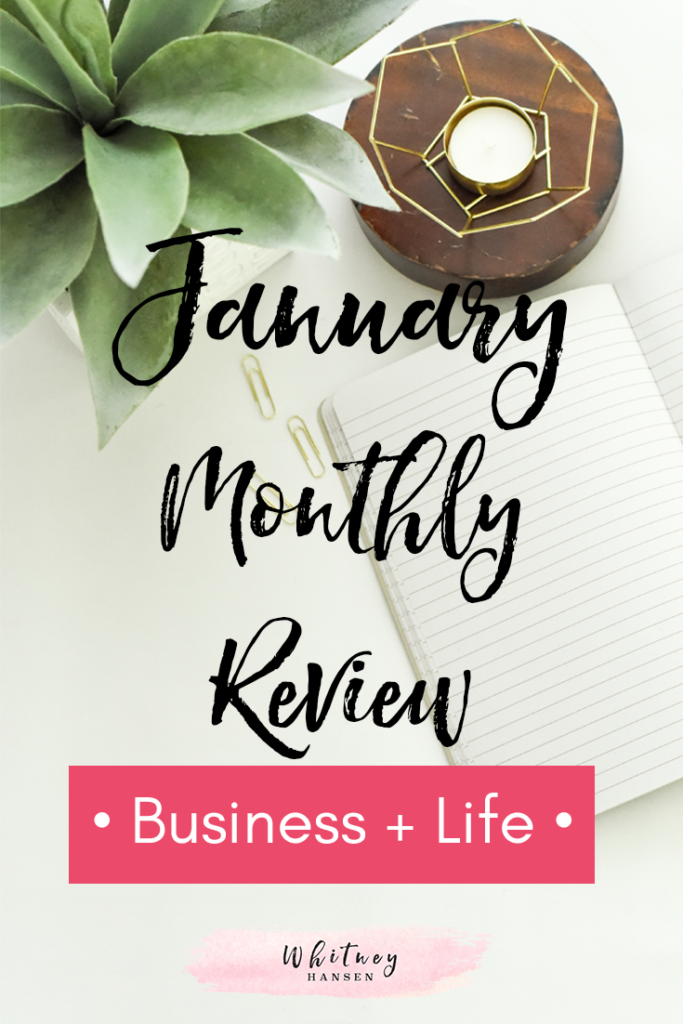 January'S GOALS
I feel like I need a disclaimer here. I recently revamped my strategy for goal setting only selecting and focusing on 3 main projects per quarter. Once I identify the project I set 4 milestones I need to hit for the project. Each milestone has 4-5 actionable tasks to support the milestone achievement and ultimately, project completion.  So I wanted to share with you my bigger picture Q1 3 Projects:
Project 1: Blog Traffic
Project 2: Podcast Downloads
Project 3: 10K Va Affiliate 
Because I started focusing on these projects, I immediately gained a bit more clarity around how much work each project takes if I give it the attention it deserves. Achievement of these goals has been hard for me because it requires me to work as the CEO of my business instead of working in the business as a graphic designer, editor, writer, content creator, etc.
Personal Goals:
1. Book all my yearly medical appointments (Booked and completed!)
2. Get my butt to the dentist ($500+ later for a redo on my root canal, two cavities and a cleaning… I'd say it was a success! Not completed, but hey, it's a work in process.)
3. Hit the gym 5 days a week. (I failed. I only averaged around 3-4 per week.)
4. Stick to my $50 per month coffee and eating out budget (I was at $35 spent after 1.5 weeks into January, but reeled it in and ended up spending $43.57. The secret: bringing my coffee to work everyday.)
PERSONAL DEVELOPMENT
One thing that has been kinda sucky about my new car is the lack of an aux cord input. I usually listen to my podcasts first thing in the morning while on my commute to the office and without the aux cord, my commute has been podcast less.
I still averaged 105. hours in the past week putting me at about 44 hours consumed in the past month.
Here are a few I'm loving right now: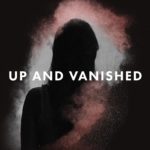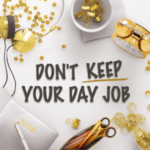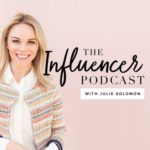 Up and Vanished was recommended to me by one of my favorite coaching clients. We are both super into true crime and serial killer podcasts, so I've been loving this one!  Don't Keep Your Day Job is a really inspirational take on artists and creatives that are making a lot of money and chasing their dreams without buying into the starving artist mentality, and The Influencer Podcast is one of my new favorites as well where the host interviews influencers and gets tips and tricks into how we can increase our own social influence to reach more people.
FITNESS
Okay, I've been clearly sucking at my fitness goals lately. I initially said 5 days a week no excuses. And then the excuses came in. I averaged 3-4 times a week for my gym time and found myself slacking on my water intake again. I have been walking on my treadmill in my home office at night as a way to clear my mind. That has been great, because I get a little visualization and meditation on my goals while I'm walking.
BUSINESS
Here's the crazy thing- my website traffic and podcast downloads are both at a peak high, BUT my revenue has not followed that. So here's my theory. People know they need help with money, but they are opting for free resources instead of paid because they are broke from the holiday and also riding a peak high of "New Year New Me!"  Because of that- my coaching and course sales has been low.
Let's break down each of these areas and see if I can explain why things are working well right now:
COACHING CLIENTS
My retargeting ad for offer coaching is still running and generating some inquiries. Right now, it's been nice to has a handful of coaching applications every week to go through instead of the usual 8-10. Coaching clients are getting amazing results and progress is happening! Which is the most exciting thing in the world to me.
WEBSITE TRAFFIC
Website traffic grew to just shy of 26,000 views during January.
We are still implementing the Pinterest Avalanche Traffic strategies and started partnering with other business owners to introduce their products or services to you guys. Here's the cool thing- I don't teach side hustle stuff enough, but if you guys learn how to make extra money, you'll be able to pay off debt so much more quickly. So for January, I partnered with Kayla Sloan to help my audience gain advice and strategies on how they can make $10,000 per month as a virtual assistant.
Here are the latest blog posts launched during January:
EMAIL SUBSCRIBERS
I took a good hard look at my cold subscribers (people that have opted in to my email list and been on there for at least 30 days but haven't opened or clicked an email in 90 days). I created a re-engagement campaign and gave people another chance to stay on my email list and then after 1 week, I deleted 700 cold subscribers. This is something I will now do as part of my quarterly checklist.
You might be wondering why you would actually do this. A) You pay an email service provider for the amount of people on your email list B) It increases your engagement and open rates to be a bit more of a true reflection
PODCAST
The podcast has been killing it. I'm super proud of the progress we've made there. The downloads hit right around 10,000 for January. A couple of things I attribute the growth success to:
A) Launch of the second episode (5TF- 5 tip Friday)
B) Running a short Facebook/Instagram ad to the podcast
C) Getting very comfortable promoting the show more on social channels
New episodes launched in January:
TOOLS I'M LOVING
I'm still Bullet Journaling and still freaking loving it!. I just created my February spreads, so stay tuned for those in next months recap.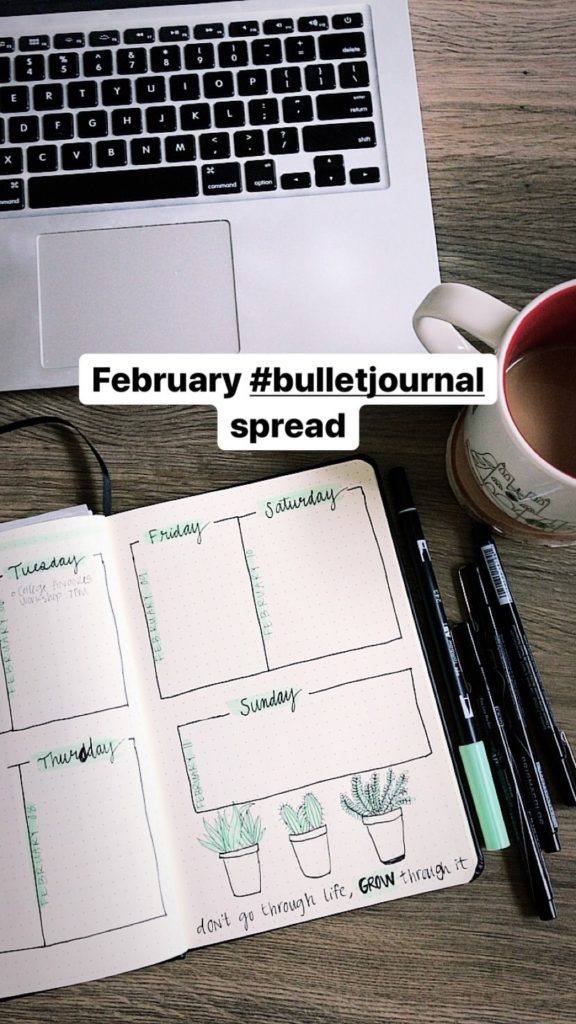 If you want to start bullet journaling yourself, here are the supplies and materials I recommend:
QUOTE I'M PONDERING
"Fear kills growth."
What if we acted as if we weren't afraid? What would life look like then? Would you travel more? Work a couple jobs to pay off debt? For me, I would be chasing my business growth much more, showing up in bigger ways. reaching out for more partnerships, and not stressing about trying to get it all done.
WHAT'S COMING UP NEXT?
I've got some fun Facebook Live sessions planned in the Facebook Group. I have been polling my audience in there to see what they want to learn. one of the things they want to learn more about is budgeting. So all of February will be focused on budgeting in the group.
The Facebook group, Manage Your Money Like A Boss will be having more free educational workshops and talks hosted in there starting inFebruary. So you definitely want to join in the group before then.