Sometimes, living a happier life is easier than we make it seem.We think we need a big house, nice car, rockin' bod, six figure job, and all the other excitement the media portrays- but we are wrong. Dead wrong.
This week's theme is all about living a bigger life with less. It's possible and there is evidence to back this up. Living less with more is the real key to happiness.
---
---
I want to introduce you to a couple people who are truly living a minimalist life and are awesome at it!
Kristie Wolfe-
This girl is one of my biggest girl crushes out there. She has multiple tiny houses and is truly an unexpected minimalist- seriously, this girl sews her own clothes (and they are awesome)! Check out her blog and see how she is creating her own definition of success.
Adam Baker-
If you have ever dreamed of traveling the world, paying off debt, and curing your case of "stuffitis" (stuffitis=excess desire of purchasing stuff), you've got to check out his blog. Not only did he achieve his dream, he even helped make a pretty kick butt documentary, "I'm Fine, Thanks," that made me bawl and want to travel the world like yesterday. It was beautiful!
These are examples of real people making their own path through minimalism. The key to happiness and wealth is doing more with less.
Use these tips to start becoming the happiest person you know. 🙂
Best,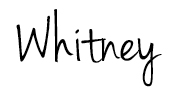 PS. Come find me on IG (for my mom-this means Instagram). Click here or seek out @whitney_hansen_co.