"It's not your salary that makes you rich, but your spending habits." -Charles A. Jaffe
I was reading an article the other day that said the average adult spends 90 minutes a day on their phone. That's the equivalent of 23 DAYS in a year! As a society, we have adopted technology as an integral part of our daily lives… And as budgeters, we have the same resource available that we can utilize for our advantage!
So, between scrolling through instagram, snapchatting, and pinning, check out my 4 favorite budget-friendly apps!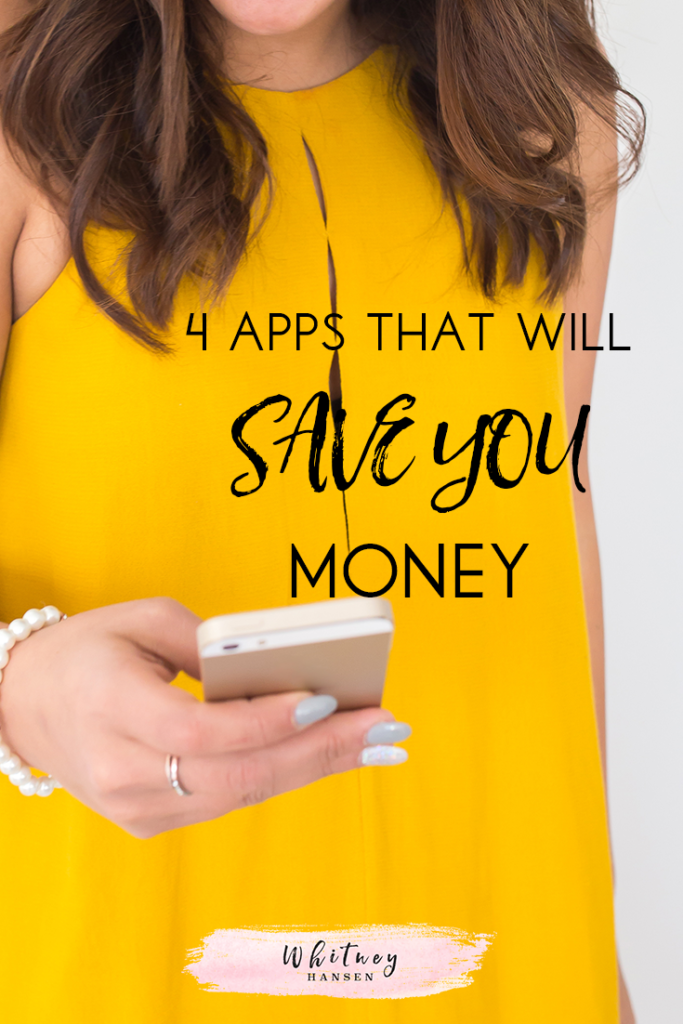 Groupon
I have gone on so many affordable adventures thanks to Groupon!
Last summer, my boyfriend and I went on a hot air balloon ride to celebrate our first year of shenanigans. 😉
If heights aren't your thing, there are tons of other savings options! You can get discounted gift cards for restaurants, 60% off spa dates, spray tans, photography sessions, inexpensive hotel accommodations, an all inclusive caribbean trip (with airfare) for less than $700.. You name it and Groupon probably has a discount available.
Airbnb
At a college fair last spring, I got to help Whitney with an activity. We asked individuals to write down what they would do if money wasn't a issue. While some people talked about having their spouse retire, sewing cashmere sweaters, or sailing the ocean solo, the surprising majority of people wrote down that they wanted to travel.
If money is one of the biggest factors deterring people from one of their biggest dreams, many people find themselves looking for more inexpensive ways to go about traveling.
Airbnb is a user-based network that allows you to find spare rooms, guest homes, and treehouses around the world that people are willing to rent out!
In December, I had a weekend getaway to Sun Valley where I got to spend the night in a treehouse that you could zipline out of!
One of the best parts (aside from the zipline, of course) was that it was cute, clean, and slept 3 people for $60 a night!
Cartwheel
For anyone who shops at Target, you need this app. I have only had Cartwheel for a month and it has already saved me over $10!
Through Cartwheel, Target offers over 700 discounts on items throughout their stores. Last week, I got 60% off a new notebook and 15% off any women's accessories.
Warning: Make sure that you are only using the discounts on things that you were already planning on purchasing! Speaking from experience, it is super tempting to buy extra things that you had no intention of purchasing just because you can pick them up cheap! It's not a deal unless it is something you need.
Amazon Local
I don't have a lot to say about this app because it is very similar to Groupon. You can find local deals on restaurants, entertainment, and health and beauty services. Sometimes, you may find the same discount on both Amazon Local and Groupon, but most often it provides more variety!
---
In my life, I have decided that I would rather spend money on activities and adventures than items. So, saving money when you I am able to makes a difference! I hope these apps can help keep money in your wallet while still enjoying adventures with those you love. <3
-Kaelyn Moody