Spring is in the air!
…Aside from the crazy snowstorms we've been having.
Every year around this time, we all start getting rid of stuff, decluttering the home and trying to get our homes in order.
But it's also the perfect time to get your financial life together.
That's why I created this printable checklist for you. It includes things you should start thinking about with finances.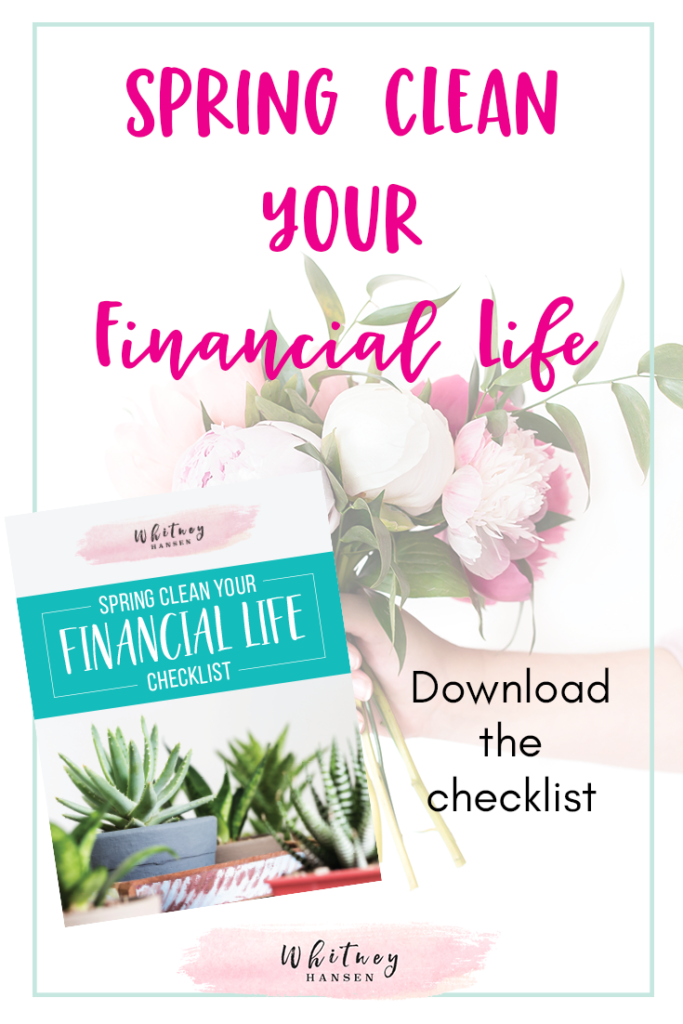 Spring Clean Your Financial Life Checklist and start decluttering your financial life. 🙂
Enjoy!
Whitney