Knowing what software to use for invoicing, bank reconciliation and expense tracking for your business can be difficult.
There are a lot of options and not quite enough time to research all the options.
So in an effort to save you some time, this is my review of the software Xero.
Dashboard
The picture below shows you how your dashboard looks in Xero. You can quickly reconcile your business account, see if any invoices are unpaid, see how much money you have in your bank account, pay your bills, and see your cashflow.
We all know if you run out of cash, you're out of business, so being able to easily see where you stand is pretty dang helpful.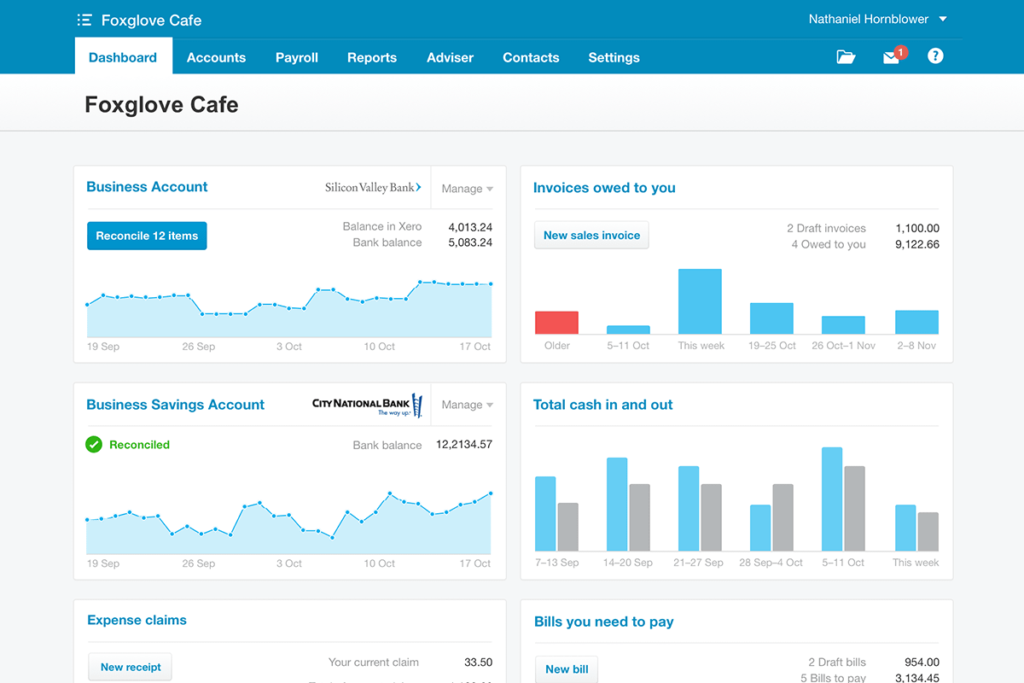 Xero has a ton of features, but here are a few that I found most notable: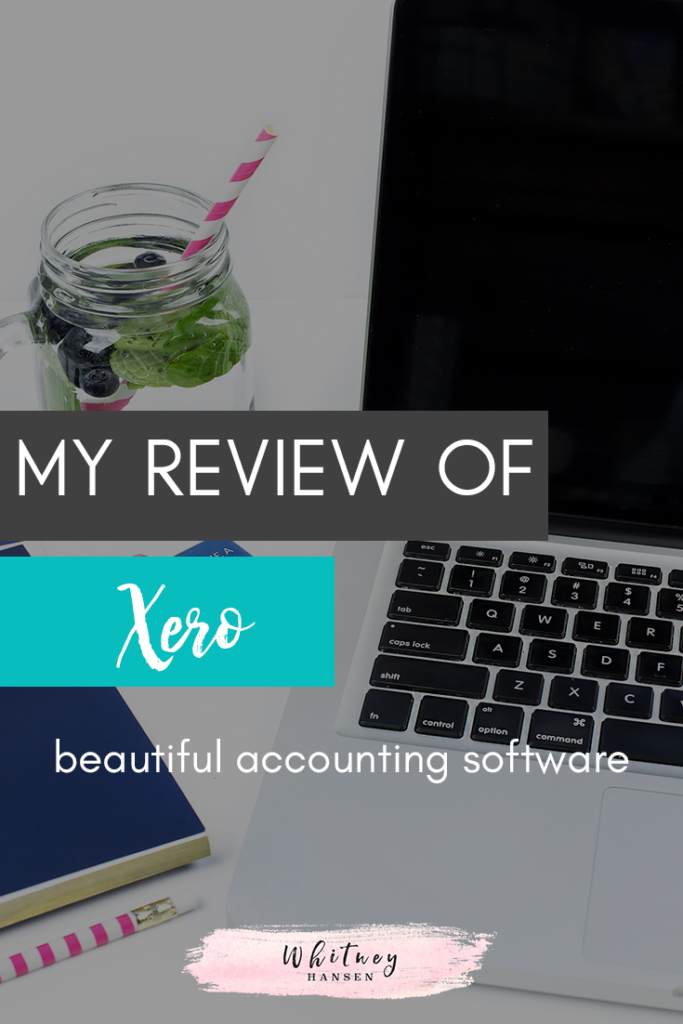 Invoicing
You can easily create beautiful custom invoices (complete with your logo). Invoicing is critical as a business owner. But invoicing isn't enough, you have to set up systems to help you collect all of your unpaid invoices.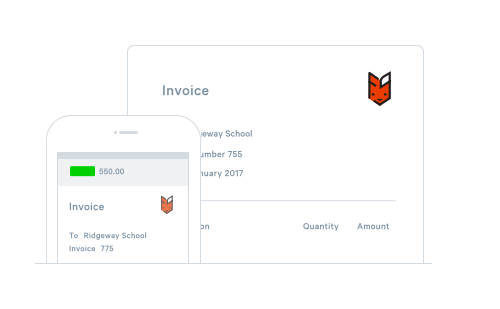 One time I forgot to invoice a client and completely forgot about it. Oops! Not only is this unprofessional, but I left money on the table. That's why being able to automatically set invoices to be sent is critical.
With Xero you can set automatic invoice reminders to get paid on time. Pretty sweet, right?
You can also accept payments through Stripe + PayPal.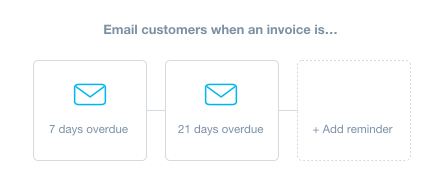 The picture above shows an example of how this looks when using Xero. Simply click "add reminder" and you can schedule automatic emails to be sent when invoices are overdue. This feature alone is totally worth it!
Expense Claims
This is one of the areas most businesses owners tend to slack on. Having the ability to easily capture receipts and approve expense claims, or even mark an expense as billable to a clients is pretty important. Xero has all of these options built into the software.
The cool thing about Xero is you can sort through expenses and see which expenses might have ended up on your business account and should be reimbursed to your personal account.
If you have a couple employees and you need to approve purchases, Xero makes it a click of a button to approve.
Quotes
Another capability I think you'll appreciate is being able to send professional looking quotes where a client can accept online. Once a client accepts, you can easily turn those into invoices, set your automatic invoice reminders and be on your merry way.
While I haven't sent quotes as often in the past, I'm finding myself put together a lot more quotes as I work with a bigger client base that expects to see formal looking quotes. So this is a feature I'm excited to try out.
Bank Reconciliation
I'll be the first to admit, I do not reconcile my personal bank's checking account. However, business practices aren't quite as forgiving as personal finance practices. 🙂 You've got to be able to easily reconcile your bank accounts. Here's the cool thing bout Xero- you can connect your bank account with Xero and start reconciling your transactions pretty quickly.
Below shows you exactly what your account will look like once you have it synced and what the inside of the platform looks like.
You review your bank statement transactions on the left and match the transactions with the corresponding chart of account codes and reconcile each of the transactions quickly. The importing of your transactions is done automatically- so you don't have to manually import the data.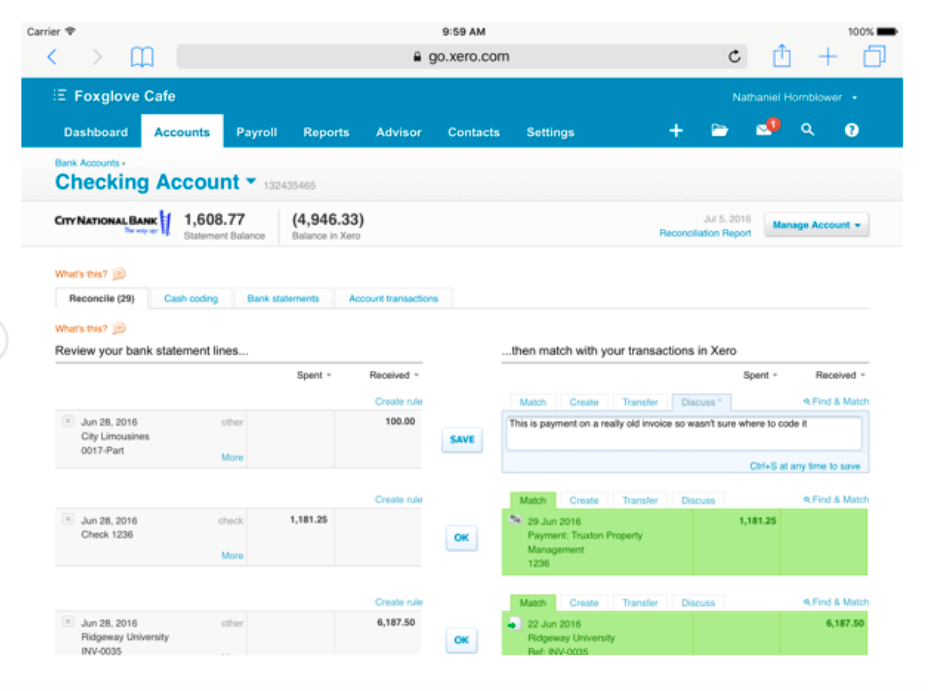 Reasonably Priced
I appreciate being able to try out products before I buy them. Xero offers you a free 30-day trial to see if you like the software and find some value in it.
If  Once you decide you like the accounting software, then you can select a payment plan that works best for you. The starter package is just $9 a month after your first 6 months at $6.30. Probably one of the greatest features of Xero is their 24/7 support. You won't have to wait around waiting for answers to your questions- you can access their support team anytime.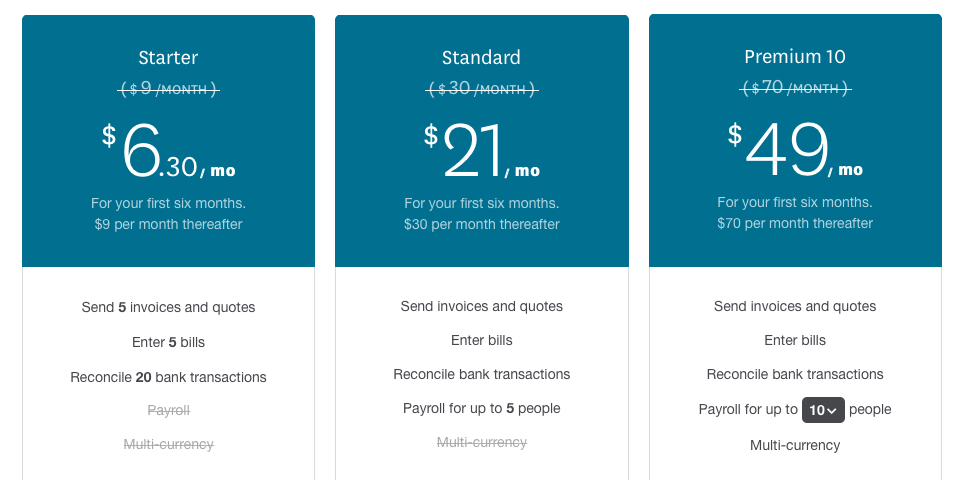 If you are still unsure if Xero might be for you, I highly encourage you to try it out risk free.
Have you tried a cloud accounting system? Comment below and let me know how it went. I'd love to hear your experiences.
---
**Disclaimer: this post contains affiliate links. If you choose to use the affiliate link, I will receive a small compensation at no additional cost to you. Affiliate compensation helps me keep this blog alive and active. 🙂