I used to think international travel was for those who had a lot of money or did a lot of credit card hacking. Neither of which applied to me.
Paying $1,500 for a flight alone does not fit into my life. (Especially at the frequency I prefer to travel.)
If you follow this blog you know that credit card hacking is not something I personally do, so using miles to pay for flights isn't in my wheelhouse.
So how the hell do you find really cheap international flights?
Two ways:
Scour the internet using Google.com/flights and wait for good deals to come up.  Sure, it's a bit time consuming, but still very effective. In fact, this was how I found the flights for Puerto Rico and had an amazing 10 day Caribbean vacation.
Let someone else do the scouring for you and send you really cheap flights to your inbox.
I use both methods, but lately have much preferred the second.
I love searching for good deals, but I know it's not the best use of my time. I discovered this after searching for flights for two hours and getting nothing done…. 🙂 #Ooops!
Yes, you can use a website like Kayak.com or even Priceline.com (both of which I've used in the past), but I find that the selections are really limited and doesn't take into consideration various airports as departures places.
That's why I recently signed up for Scott's Cheap Flights.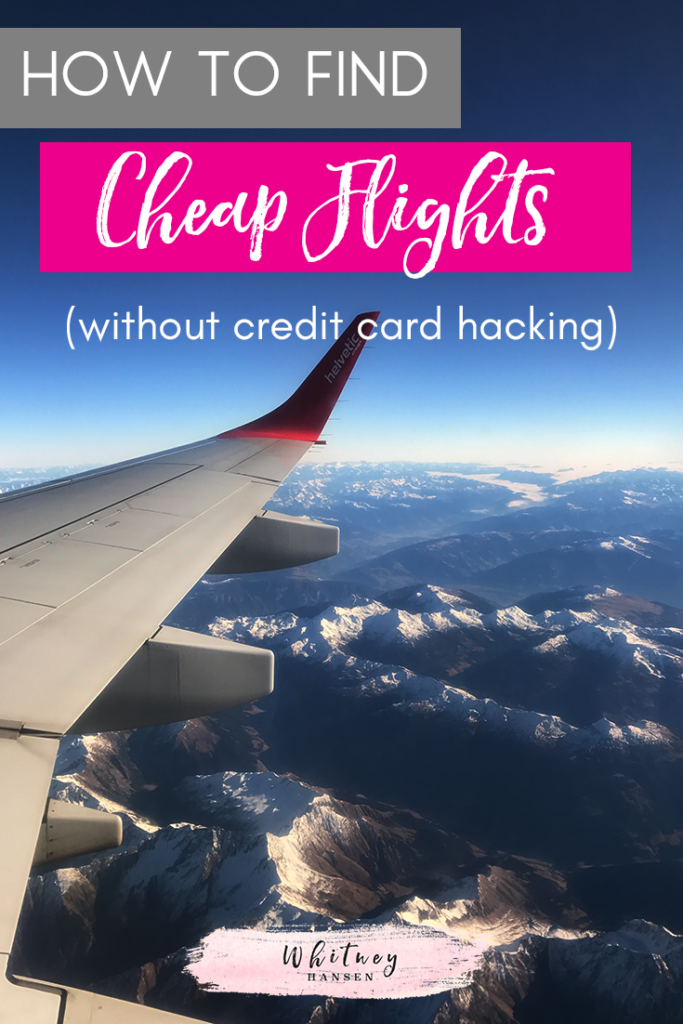 The business model is awesome, it's ridiculously underpriced budget friendly, and you get the convenience of someone making cheap vacation selections directly to your inbox.
I'm sure you have a ton of questions on how this works, so I wanted to detail out the good to know information.
How it works
Sign up for the free service or the premium service. Then around four times a week you'll receive an email that looks like this-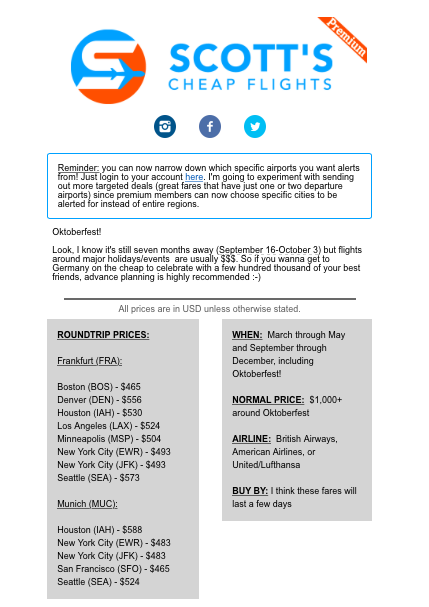 You will be able to see the roundtrip prices of the flights from various airports, rough dates you can expect good deals, how much a roundtrip flight might cost in general, and how long Scott expects these deals to last.
It's the greatest thing EVER!
Then in the same email he shows you how to book the flight and proves that the fares are actually that cheap. I typically use this as a guideline for the dates to search for.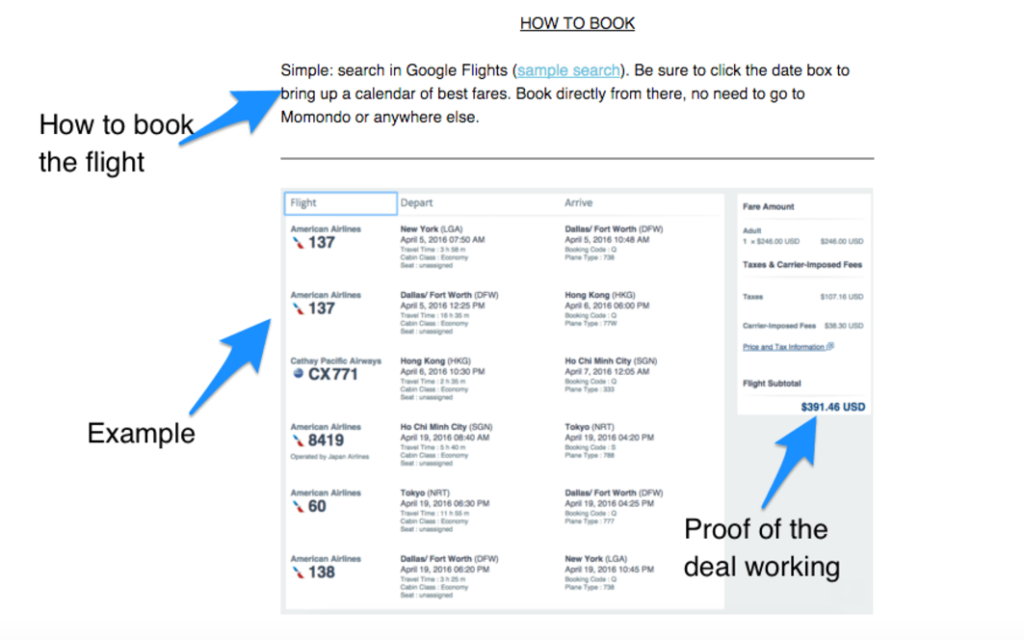 How are the flights so cheap? Well, periodically airlines mess up. They accidentally put the wrong airfare in the system. Occasionally too, airlines needs to sell seats on flights that are not full. When that happens, they will put some flights on "sale" and you can snag those deals. But they are only available for a very short amount of time, so you've got to jump on the deals quickly.
Here's a little tip- if y0u live in a city that has a notoriously crappy airport like Boise, Idaho and have very zero international flight options, then find the next closest city to you. So for me, I can easily get a flight to Los Angeles, Denver, Seattle or Portland for less than $200. I can also drive 4 hours to Salt Lake City (and dammnit if I found the right deal, I would absolutely do that!)
How much does it cost
I eluded to there being a free version and a paid version. Okay, being on both sides of the service, I feel like I can actually give you a honest analysis of the two versions.
The free version is great if you don't plan on seriously traveling internationally.
If you just like to see what's out there this is good for you. If you are the type of person who knows exactly where you want to go, and are willing to spend a couple thousands to go there, then you might want to stick with the free version.
The premium paid subscription is the one I opted for.
It really fits my style of travel and life adventures. I have places I want to visit, but I enjoy traveling and spontaneity of exploring new locations on a moments whim. I've found that the best trips I've been on are the ones where I found a steal of a deal, jumped on it, and knew very little about the place beforehand. I also find that if you don't care too much where you are going, you will find ridiculously inexpensive tickets AND because of the cost savings, you can easily travel more frequently than if you are fixed on a specific destination.
I started off with the free version and almost immediately upgraded to the premium service. Premium subscribers receive the deals before anyone else (which came in handy when those really amazing deals to Europe took place), and they receive 2/3 more cheap flight notifications. I chose the $40 a year plan because one flight deal alone saved me over $700. #WorthIt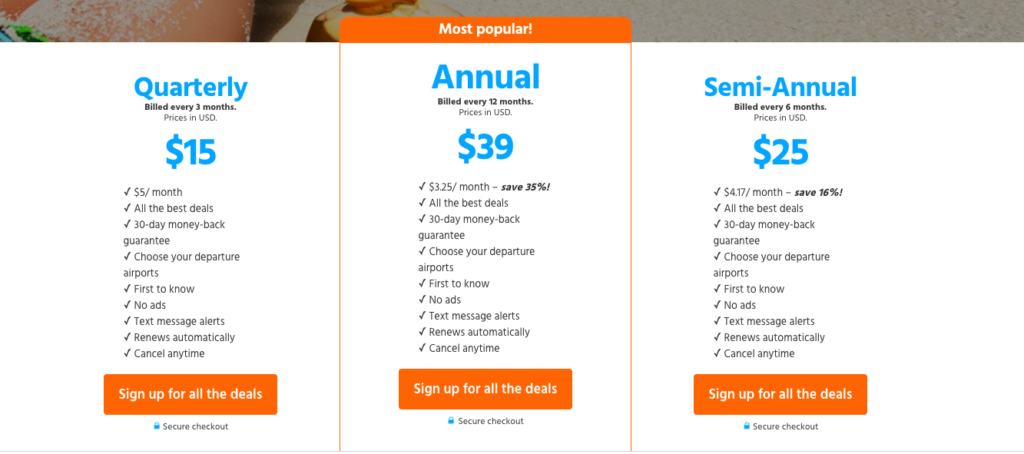 What can you expect
Depending on what plan you opt for, you'll receive emails of the flights when Scott find those deals. There isn't any salesy, scammy emails when you are a subscriber. Just the content you requested. (Which is refreshing in today's world.)
Is it actually worth it
I'm really cheap.
So it takes a lot for me to say something is worth every penny.
And Scott's Cheap Flights is absolutely worth every single penny. I actually think the price is much,  much lower than it should be and wouldn't be surprised if the prices went up in the near future.
In fact, just before I knowledge bombed all over this blog post, I was telling my fiancé that I really do believe my Scott's Cheap Flights subscription was the best money I've ever spent. For reals!
Try the free version if you are unsure, but if you are serious about traveling internationally, don't waste your time. Spend the $40 and see how you can afford to travel internationally WITHOUT credit card hacking, saving you thousands of dollars and being able to take vacations more frequently because of the cost.
If you are ready to try Scott's Cheap Flights out: CLICK HERE
---
Is international travel something you want to partake in? Comment below and let me know where you would like to go.