Have you ever discovered something that totally pisses you off? 
A couple weeks ago my 16-year-old sister participated in a financial education game simulation designed to teach high school students how to be financially prepared for their future.
Awesome, right? Nooope. 
Sadly, it was a huge letdown. The education the high school students received was not at all indicative of their actual choices. They were given a very biased view of their real financial options. 
They were led down a debt path. 
…A path that will keep them in a vicious of financial struggle. They then come to someone like me later in their life saying, "why didn't anyone teach me this stuff?"
 What exactly were they being taught in this game simulation? Check out the video below. 
---
---
Before you overlook this thinking it's a slight overreaction- think back to when you were in high school. Think about how trusting you were, how easily influenced you might have been. You expected your parents, your teachers, and your colleges to look out for your best interest.
This is the problem. We have taught each generation to be reliant on money that isn't theirs. We have taught them to have a negative net worth. 
And at some level, we are all responsible for educating young adults. But at the end of the day, the only person responsible for your own financial life is YOU. 
Let's fix this issue together by teaching young adults that they have options and that a net worth is much greater than a high credit score, a nice car, and a "wealthy" facade.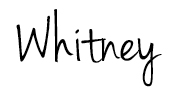 PS. What do you think of the personal finance education in America? Are you happy with the education being provided? Comment below and let me know.