I've been inspired by some of my fellow blogging friends to share a more in-depth personal, monthly review of my business and my life. I'm not sure how this is all going to go, but here goes nothing. 🙂
What's New
My podcast, The Money Nerds, was recently nominated for a Plutus Award for "Best New Personal Finance" podcast… and freakin' won! That was not only unexpected, the other nominees are truly amazing, so I honestly didn't think I had a chance.
Business has been really good this month. I've had more coaching applications submitted and phone calls completed than in September. I will also be teaching 3 sections of my personal finance class at Boise State this spring and am hoping to be building out an online platform soon to reach more college students.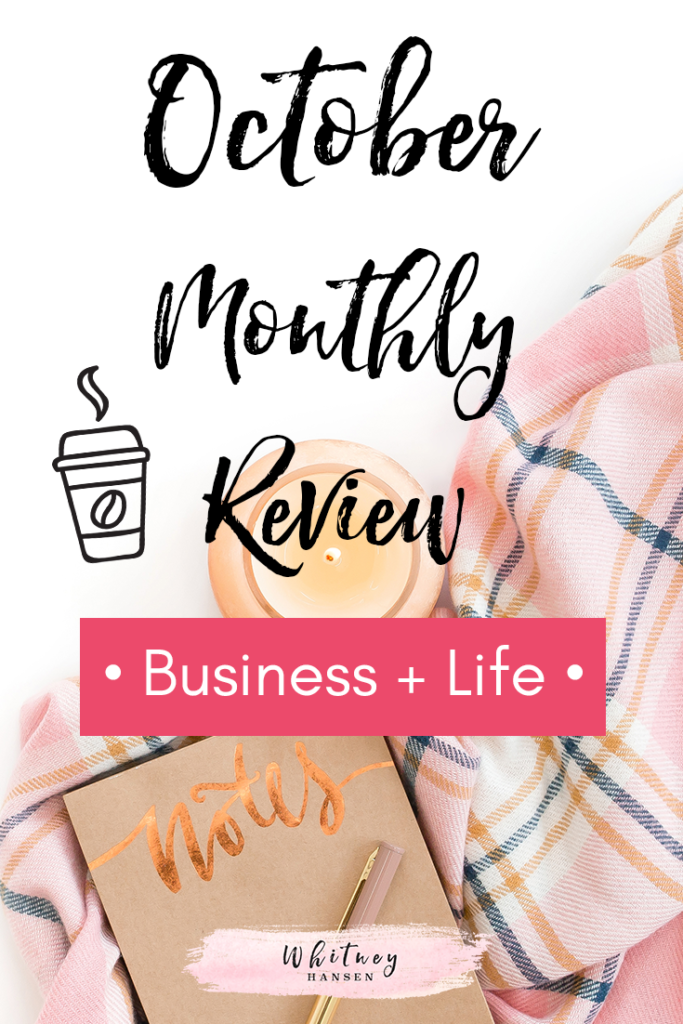 October's Goals
Read 2 new books (started listening to Principles by Ray Dalio and began reading Rock Retirement by Roger Whitney)
Stay up to date on producing The Money Nerds weekly podcast (kept up to date on the episodes and even had them edited a bit earlier than I normally would)
Pick up 3 freelancing clients (this is in the works, but I did score 1 freelancing client)
Drink 120 oz of water per day (failed miserably! Drinking that much water is really hard, I typically have been averaging 96 oz per day, so still have room to improve)
Get a lot of content while at FinCon (success! I recorded 4 YouTube videos and did a live podcast interview there)
All in all I'm pretty happy with the October goals progress. Room for improvement in the reading area and I am needing to be a bit more bold with my "asks" when it comes to freelancing, but not too shabby!
Personal Development
Okay, many of you know I'm huge into podcasts. I still have a full-time job too, so anything I can do to multi-task and get a bit more inspiration and education is perfection in my book. So I view my car as a rolling University. And listen to a ton of podcasts.
In the past 7 days, I've listened to 3 hours worth of podcasts, or roughly 12-15 hours per month.
Here are a few I'm loving right now: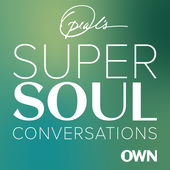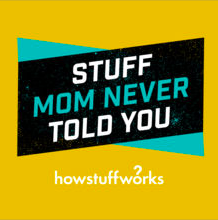 Now to be fair, My Favorite Murder may not constitute as personal development, but I view it in the same light as reading fiction books. It's more for downtime- which is also good for you.
Fitness
I have been working hard at my fitness, but this past month was not great for me. My goal is to hit the gym 4-5 times a week, I was lucky to get 2 sessions in per week. There were a few things that happened that through me off a bit-
Patrick, my 10 year old poodle bichon, had really bad gallbladder issues that elevated his liver enzymes to 2,000+. I am overly paranoid and got completely freaked out because he wasn't eating or drinking and was throwing up everywhere. So my gym time suffered. And bank account suffered too. It was a $2,000 bill.
FinCon happened. This required me to get a lot of work done before checking out for 4 days.
For November, I'm hoping to get back into my routine and not totally blow it.
Business
As mentioned before, business has been kicking butt this month. Website traffic is up, email subscribers aren't growing rapidly, but they are growing, and the podcast doubled it's downloads last during October. (Pretty sweet stuff!) While I don't share income reports, money makes people act weird, I am proud to say doing October I invoiced over $6,000 worth of work-not including affiliate income, sponsored posts, or course sales. Not bad!
Let's break down each of these areas and see if I can explain why things are working well right now:
Coaching Clients
I have been promoting this in my weekly Tuesday Tidbits emails and that has been driving a bit more applications. I also have a Facebook campaign that retargets website traffic. This is helpful because people sometimes forget or don't know that I offer coaching services, so the Facebook ad serves as a good reminder.
Website Traffic
My friend, Kaelyn, runs my Pinterest account. She seriously rocks at it! (If you need a Pinterest person, send me an email and I'll connect you.) We recently went through the course Pinterest Avalanche Traffic by Create and Go. I really enjoyed this course. It's been super helpful in getting a more systemized strategy in place and we have seen traffic grow by about 3,000 page views during October.
Here are the latest blog posts launched during October:
Email Subscribers
I've been struggling with this lately. I need to streamline my opt-ins, get a few new downloadable circulating around start pushing a bit more on social media. This hasn't been my focus, so it hasn't gotten the attention it deserves.
Podcast
The Money Nerds turns 1 year old!! Part of the podcast's growth definitely came the Plutus Award nomination. It really made a big difference. Also, I have been reaching new audiences through a few of my recent guests and there are some die hard fans there. So it's been amazing! The other thing that is different, is I ran a Facebook ad that was a picture of me and my sweet trophy with a link to check out the podcast. That definitely helps. Next month, I will be running ads directly for the podcast to increase downloads. What I've noticed is, if someone listens to the show, they will more than likely become constant listeners.
New episodes launched in October:
Tools I'm Loving
I've been geeking out on my Trello boards. Trello is a free website and app that helps you track your life. Here's how I use Trello- I start with 3 boards (Needs To Be Done, Doing, Done)
Then I create tasks under my needs to be done board. When I start working on the task, then I'll move it to the Doing board. Here's the kicker, I try to only focus on ONE task at a time. It's hard because I'm a bit ADD, but it works.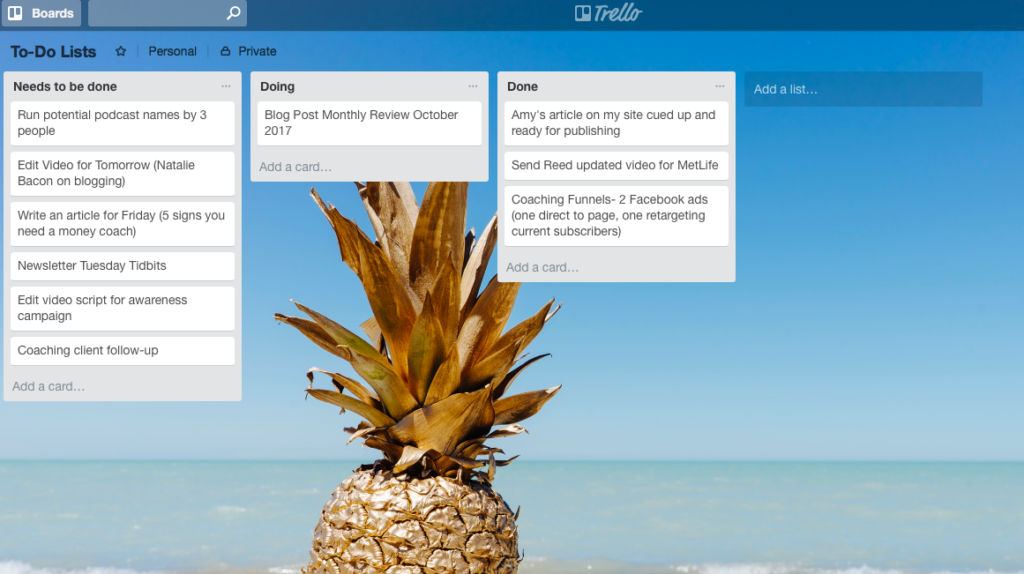 An additional productivity hack comes into play here too. I set a timer for 35 minutes and hash out as much as I can on that one task until my timer goes off. (I like tomato-timer.com)

Seriously, try this out! It's one of the biggest tips I can share for increasing your productivity. I also use Brain.fm to help me focus in and let the world around me disappear.
Quote I'm Pondering
"What got you here won't get you there."
I'm really internalizing this quote. I'm super proud of the progress I've made building up my business, but it's not going to get to me to $500,000 + revenue. So it's time to think bigger and incorporate more systems in my business.
Book(s) I'm Reading
I briefly mentioned that I'm reading Principles by Ray Dalio and Rock Retirement by Roger Whitney. When I say reading, I actually mean listening to. I have a subscription to Audible and seriously, it's the best $15 a month I have ever spent. If I didn't use Audible, I don't think I'd even read any books. (Hey, life is busy!)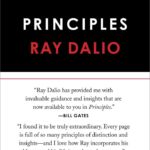 Principles is pretty good. It's extremely lengthy and I initially had a hard time getting into it, but I'm starting to find it really interesting.
Rock Retirement isn't on the market yet, but is available for pre-order right now. Roger Whitney is a new friend and will be coming on the podcast soon, so I'm doing some research by reading the book. And honestly! It's freakin' good! Like really good.
What's coming up next?
I'm going on a family vacation to Amsterdam and Paris over Thanksgiving break. I'm really excited because my family has never been out of the country so we will be having a great time exploring and sight seeing. Pray for me that I have lots of patience! If you have any tips or must-see places in Amsterdam or Paris, comment below– I'd love to hear what we should see.
I've been struggling with what to do with the the Facebook group, Manage Your Money Like A Boss. And finally after the suggestion of a friend during a 2 AM mastermind session during FinCon, I will be hosting expert led webinars on side hustling for Facebook Group members only. This will begin in January, so you definitely want to join in the group before then.
How to Pay off Debt Workshop
Enter your name and email to get access to the training instantly.
(link will be sent directly to your email)