As a financial coach, I see a lot of budgets and help people create a solid plan that works for their life. Almost everyone needs to implement a few of these tips to help them propel their life forward and manage their money better.
All right, let's talk about five tips to managing money better. 
Tip 1: K.I.S.S.
Have you ever heard of the acronym K.I.S.S.? It stands for keep it super simple! When it comes to your budget, don't over complicate it. If you're not typically an excel spreadsheet kind of person, then don't force it. You can easily use a notebook at pen and write down your income and then list out every single one of your expenses for creating your budget.
Creating a spending plan (budget) doesn't need to be difficult.
Tip 2: Include these 2 items into your budget if you want guaranteed success. 
Yes, guaranteed success, IF you can include PYF and OSF into your budget.
PYF stands for pay yourself first. This is going towards your future self. Think retirement or paying down debt. Include that into your budget as the top line. Just put it in there, trust me! If it's the top priority, it's more likely that you will make it happen. I highly recommend aiming for 10% for PYF and treating it like a tax. Future you, will thank you!
The second thing to include is your "Oh Shit Fund." This is your emergency fund or rainy day fund. A good rule of thumb is aiming for a starter OSF of 1 month of living expenses. make sure that is also included in your budget if you don't already have one set up yet.
Tip 3:  Go through the bank statement exercise. 
If you've been following my stuff for a little while, you know this is an exercise I made up, I don't even know how many years ago, and do with every single one of my coaching clients. It's freaking amazing.
Seriously, it works really, really well! 
So what you do is you print off the past 30 days of your bank statement and or your credit card statement. (If you use both, you need to print off both for the past 30 days worth of transactions.) Then once you do that, what we're looking for is some trends. 
What are those top three things that you tend to overspend on or you're just not quite sure how much you spend on? Write those at the top of your bank statement.
For most people that's something like coffee, eating out and impulse buys or Amazon or Target or wherever you shop. Next, I want you to go through and assign a color to each of those, so maybe eating out is a yellow highlighter, your impulse buys is green, and then your coffee is blue.
You'll go line by line and you'll highlight every single one of those transactions that fit into one of those categories. Once you're done, you add it all up and you see how much you spent. I promise just doing that exercise alone will make you make some adjustments. It's really, really powerful.
Tip 4:  Set a calendar reminder for weekly money dates. 
I strongly believe that money dates are the difference between achieving your financial goals and not. A money date is basically just a 15-20 minute weekly calendar appointment where you check in with your financial life and make sure you're not going too far off track. So set it as a recurring appointment on your GCal, with an alarm.
Then when your alarm goes off, sit down, look at your budget, add up how much you've spent in your budgeted categories for the week, see how much you have remaining, make sure that you're staying on track and you're checking in with your financial life and reviewing your goals,
Tip 5:  Reframe your mindset around spending. 
Sometimes, getting better results is as simple as reframing a perspective in a new way. A lot of times, we think we pay for something with money. That's partially true, but in actuality, we are paying with our time. We trade our time (going to work) for money (hourly/salary wages).
What I want you to do is figure out how much money do you make per hour. So if you make $50,000 a year, you probably make right at about 25 bucks an hour. Quick tip: if you take your annual before tax salary and divide it by 2, that gives you a rough idea of your hourly rate. To convert an hourly to salary rate, you would take your hourly pay and times it by 2.
Then I want you to look at the item that you're trying to buy. Let's say it's a $30 dinner and you make $10 per hour.
If you're looking at spending $30 for a date night and you only make $10 an hour, it's going to take you 3 hours of your life to pay for that dinner.
It's up to you to decide if that's good or bad, but once you can see that, usually you start making purchasing decisions a little bit differently.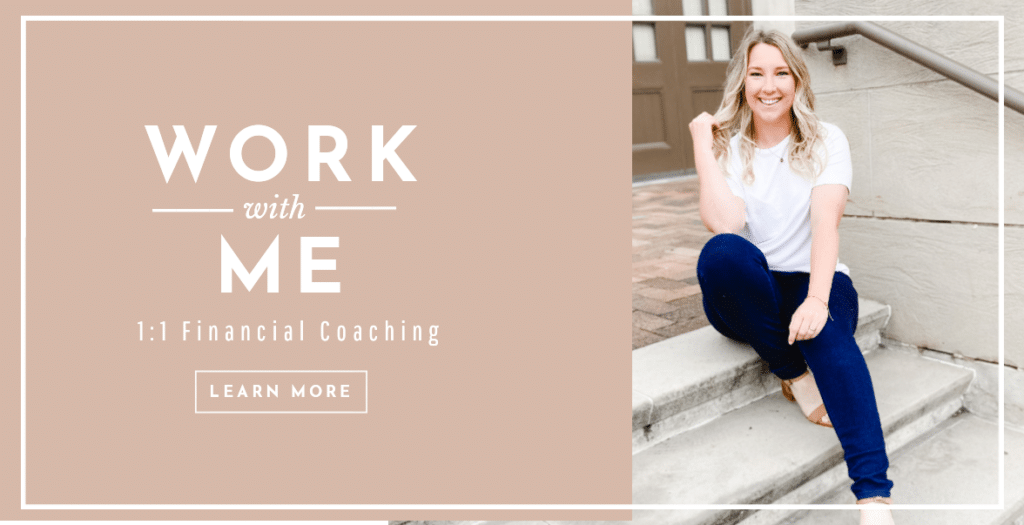 Pin this for later