Imagine what you can do if you don't have a house payment. It's like living at your parent's house but better, you can paint whatever color you want!
Paying off your house is thought to be a sign of the ultimate financial freedom.
Although sometimes paying off your house isn't always the best financial move. For example, if you don't plan on living in the house for a really long time (think 7+ years) sinking your money into paying off the home may not be as beneficial as saving that money towards a new home's down payment.
In fact, we often find that homes are not an investment at all. The money is made when you buy, and also requires you to sell in order to collect that money.
With all those caveats pushed aside, I am a big believer that paying off your house early is an excellent financial move. And here are ten ways that you can work on paying your house off faster.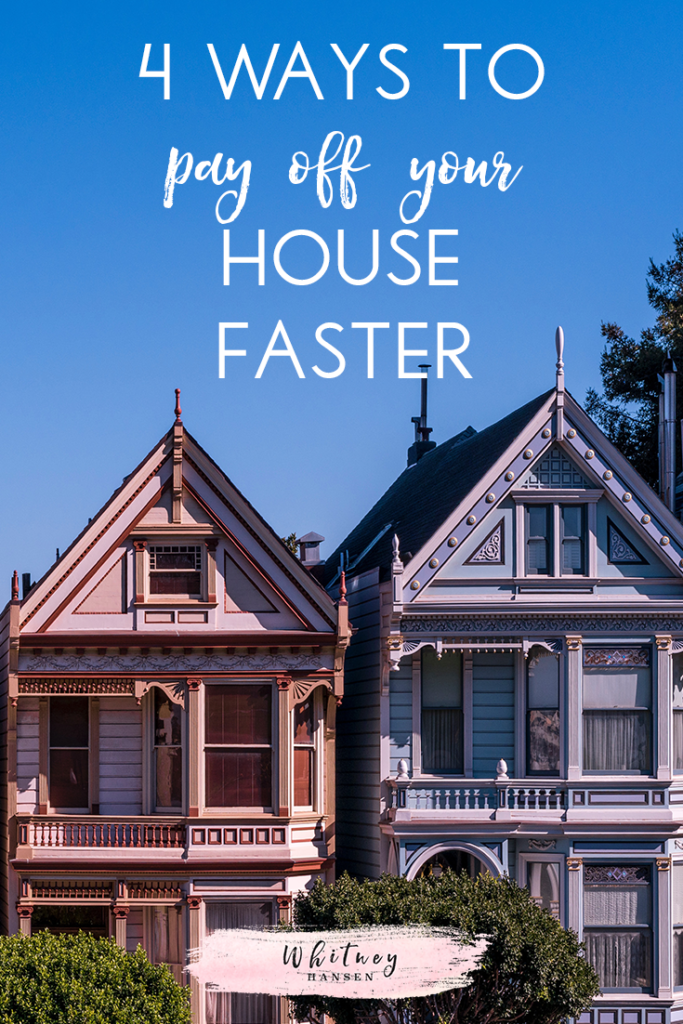 ---
Pay 2 extra payments per year.
Let's pretend your house payment is $1,200 per month. Paying two extra payments per year means paying an extra $2,400 towards principle. (Principle is the amount you borrowed.) Then take $2,400 divide by 12 months and you get $200. That means you need to pay an extra $200 per month towards principle only. Let's go through an example of a $200,000 home purchased, on a 30-year loan at 4.5%.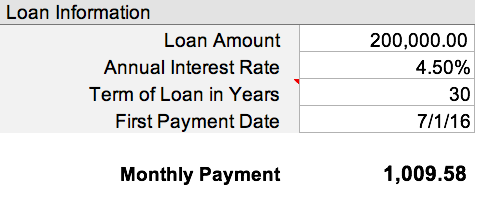 What happens if we paid an extra $2,019.16 per year or $168.26 per month?

The home would be paid off in 269 months or just over 22 years. A small sacrifice helped shave off 8 years of the mortgage. Nothing too crazy, but definitely a noticeable amount.
---
Refinance to get a lower interest rate.
If you are considering refinancing to get a lower interest rate, you really need to run the numbers. At times, the refinancing fee is way too high if you don't plan on staying in the home long-term. So really run the numbers. Let's continue with our $200,000 home example.
Here are the numbers if you paid the minimum payments, at a 4.5% interest rate:

You would pay $162,967.24 in interest. But, if you refinanced to 3.5% this would reduce your monthly payment and save money on interest.

While this doesn't help you pay off your mortgage faster, if you were to put the extra monthly payment savings towards principle, you would reduce your mortgage length significantly.
*If you have no idea where to start with refinancing, my friends over at The Simple Dollar created an awesome guide to help you with lender information. Check it here.
---
Make an extra payment per quarter.
Every 3 months, make 1 extra payment. Doing this leads to paying off your mortgage 11 years early. In our example, you would need to save $336.52 each month ($1,009.58/3 months) in order to make this happen.
Having quarterly goals can be a great way to keep you motivated and get you results faster. Anytime you can break a goal down into sub-goals, you have a higher likelihood of succeeding. Our brains like quick wins and setting a goal of an extra payment per quarter, might just be the quick win you need.
---
Treat your 30-year loan like it's a 15-year loan.
Instead of refinancing to a 15-year mortgage, you can pretend like it is and pay extra.

In our example, you would need to pay a monthly payment of $1,524.27 instead of $1,009.58. That may be a stretch for your budget, but if you can swing it- it's totally worth it to pay off your mortgage 15 years sooner.
I hope you are seeing that paying off your mortgage early requires you to get creative with your extra payments. The four different scenarios listed above are all a little different, so choose one that works best for your financial situation.
Remember, something is better than nothing. If your budget only allows for an extra $100 a month that's awesome!