The feeling debt gives us can be summarized in one word: Shackles. Imprisonment. Trapped. Stuck. (insert your own verb or noun).  One of the best quotes I've ever heard on debt is this:
"Some debts are fun when acquiring them, but none are fun when you set about retiring them."
How true is this?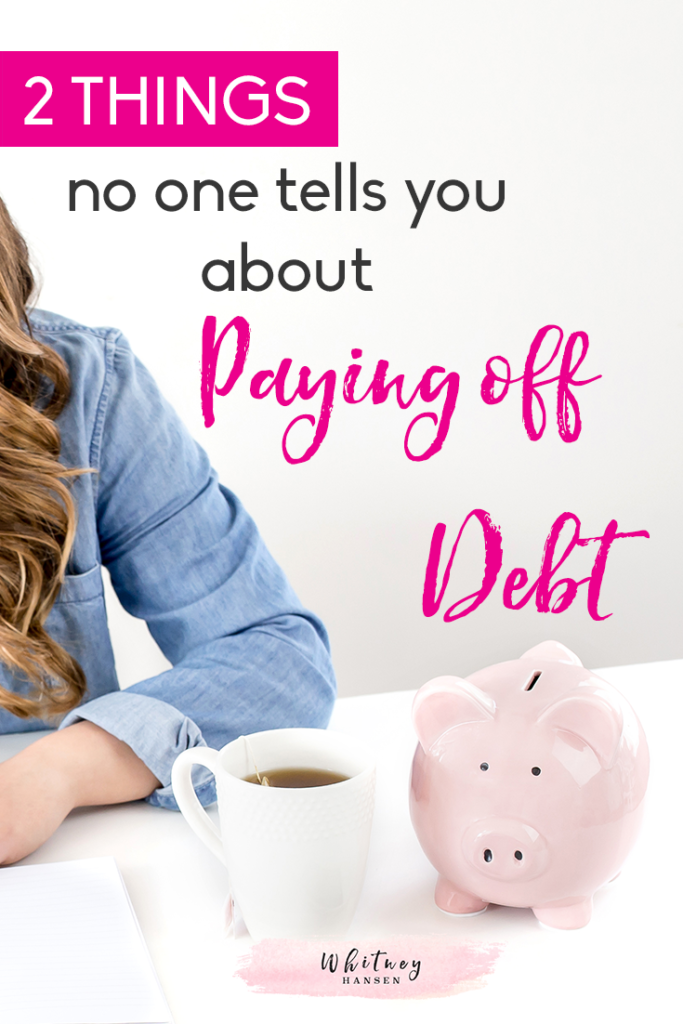 Trust me, I'm like everyone else. I love cars- especially fast cars. I adore shopping and buying new clothes. And frankly, it's easier to make spontaneous decisions instead of living on a plan. But what's easier is not always better. 
---
---
If the video didn't highlight this enough, remember- getting out of debt is freaking hard work. It requires intense, laser like focus. It requires dedication that others may laugh at. Being able to really tap into the feelings and emotions that you have with your financial life is essential; but most importantly, it's completely critical to buy into the vision.
See the bigger picture. Imagine the freeing feeling you will have when you pay off the debt. 
Think of all the extra cash you will have when you are debt free. Seriously? At the rate I was paying on my debt, I could have went to Hawaii once a month. It's madness! 
Stick to your plan. Don't worry about what others say- it's likely they will laugh at you. Let them. You will be the one laughing later. 
If you enjoyed this post/video, subscribe to the newsletter. You will also be entered into a drawing to win a free coaching session on November 1. 
Thanks for all your support. You are welcome to email me at any time. 
Best,