Raise your hand if you have ever been told "you should network." 
What the hell does that actually mean? 
It took me 24 years to actually understand why this is so important. Two year ago I started taking networking seriously… the result? Fabulous connections that help me, connect me with people I need to know, and send business my way. 
So yes, you really should network. 
In undergrad I never attended networking events. Honestly, I got done as soon as I possibly could and never looked back- until now that is. 
Going back for my Master's has been an entirely different story. To be clear, I am NOT a school person. People often think I am because I'm in grad school, but heeeeck no. I frankly, dislike the academic environment and appreciate street cred much more. But, my masters is something I had always wanted and the world we live in really does require at least a bachelors degree. 
My academic experience has been night and day different this time around. I immediately found an organization, Net Impact, that focuses on corporate social responsibility, sustainability, and using business to make changes in the world. I volunteered to be part of the leadership team and was voted in as president. I was sent to a couple conference where I met a very diverse group of people, business leaders, and walked away with inspiration. 
Not long after I began my MBA, I learned something about myself. I was not cut out for the corporate world. I'm not so great with strict bureaucracies, and find the rate of change in large organizations to be a bit frustrating.
Once again, I was feeling like a loser- with no idea where I would "fit in."
I heard about a non-academic, zero credit, skills based program called Venture College. The goal of Venture College is to help provide student's with real world experience to test ideas, start and grow a scalable business model. 
So here's where networking came into play.
Over the past couple years, because of my networking focus, I have personally sat on a conference call, had lunch with, and discussed sustainability with the co-CEO of Whole Foods (turns out he was very interested in my startup), I have given presentations to rooms of 100 people, I have my face on the side of a building in a prominent downtown Boise location, I have moderated a discussion panel of three amazing business owners, I have been approached for partnerships, consulting gigs, job opportunities, I have a entire team of mentors that care about my successes, and have made a sizable "side hustle" income.
Networking has treated me very, very well. 
Going from "get me heck out of school" to "this time around will be different," has not been an overnight transition; it's taken me two friggin' years of consistent work to get a pretty good network built up. 
This weeks theme is all about networking. Why you should do it, how to do it, and what networking is not. Watch the video below and then continue on for some networking tips. 
---
---
Does that help? Networking is not asking for a job, selling your product, or controlling the conversation. It's a casual dialogue where you can build personal connections and make new friendships. When done correctly, networking can really opens doors for you. 
Here are my best tips for networking 101:
1. Business cards.
Do you need them? Yes. But they can be basic. When you meet people and they hand you their card, immediately write on the back a couple nuggets from the conversation. If they have a son going to college at Boise State studying marketing- write that down. Write down their significant other's name, kid's names, hobbies, whatever is mentioned, write it down!
2. Learn people's names.
I can't stress this one enough. Whoever remembers names wins. There is no sweeter words to someone than the sound of their own name. Use them in conversations. Repeat them over and over again in your head until you remember them. Remembering names makes people feel valued and important. And in life, if you make someone feel important, they will remember you. Bonus points if you remember a spouse or children's name.
3. Send thank you cards.
I joke that I am building a business on thank you cards, and it's partially true. When was the last time you got sent a handwritten thank you card. Probably, almost never unless it was your birthday. Send thank you cards. It speaks wonders about your character and how much you value people's time. Make them somewhat meaningful too. Use the names you jotted down on the back of the business card and any tidbits you wrote down from the conversation. Trust me, this works!
---
Those are my networking 101 tips. Try them out. Use your time in school to your advantage. Remember, the best time to start looking for a job, is BEFORE you even need one. Nothing smells worse than desperation. 
Best,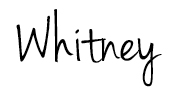 Do you have a favorite networking tip? Comment below and share yours.