Have you been watching the stock market these days?
It's a freaking roller coaster!
And with that comes a lot of skepticism and uncertainty with "should I invest now or wait?"
Here are some of the best investing tips for beginners.
1) Invest for the long term, not short term.
I am strictly a long-term investor. This means I have no intention of accessing that money within the next 10-15 years. I am a big, big fan of long term investing because you're allowing that money the opportunity to compound and grow. Compound growth requires time, and usually a lot of time. So be patient.
2) Don't try to time the market.
Anyone who claims they can time the market should get a bit of side-eye. It's IMPOSSIBLE to time the market and doing so can cost you a ton of money in the long run.
3) Embrace dollar cost averaging as your friend.
Sounds fancy, but what it really means is that you are consistent investing every month instead of saving up and investing a big lump sum. This keys into not timing the market and ensures you are investing at high, low, and mid points (which is what we want). Remember, you can't time the market.
4) Don't change your strategy when the market goes up and down- just keep investing.
I appreciate a simple approach to investing using index funds and bonds. I also am a believer in real estate investing. Keep things simple with investing. If it feels kinda boring, you're probably doing it right.
5) Ultimately, the best ROI comes from investing in yourself.
Every time I spend money on courses, coaching, and conferences I get the biggest return on investment for the money. It's always been worth it! It takes courage to invest in yourself because it's basically you saying, "I'm worth investing in." I've personally invested in business courses, a nutrition coach, a FB marketing coach, spend thousands of dollars on conferences, and almost always have a budget for courses– because it gives me a huge ROI in my personal and professional life. When it comes to bettering my life, I happily make the investment if I'm not where I would like to be.
If you're looking for a great book to help you understand the basics of investing, I highly recommend buying a copy of this book.
It's so good and will give you a good baseline for terminology and strategy that works really well for *most* people.
Happy investing my friend! 
PS. Have a questions about the basics of investing? Comment below. I'm creating a lot of content on investing over the next month and will take your questions into consideration when creating that content. 🙂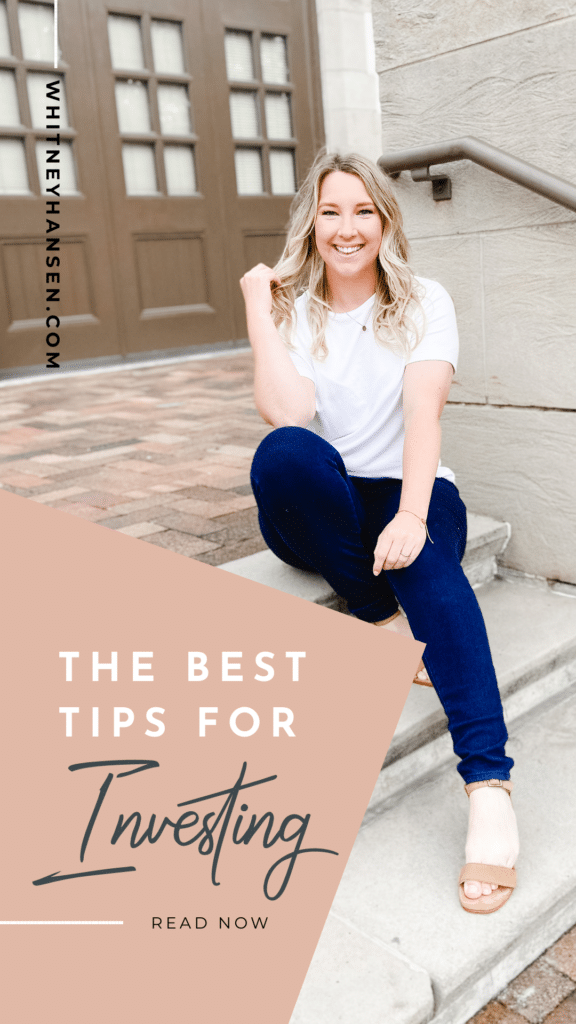 Access the budget training + get your template
Stop struggling with budgeting.