Christmas gift shopping is rough. It's so hard to find great deals that will be the perfect gift for your loved ones.
If you are trying to figure out what the ideal gift would be, here is a list of 9 gifts that are pretty sweet and if ordered soon, you'll get them in time for the holiday.
This journal has a section for writing your daily gratitudes, affirmations, and reflection in the evening. It also has a section for writing a challenge for yourself. It even has a beautiful fabric hardcover that you would be proud to display.
This coffee mug is perfect for the coffee loving independent woman. This was created by me, because I wanted to rock a cute coffee mug that expressed how I feel about things.
I received a one of these spoons in the mail from a friend and absolutely fell in love with it. It's my go-to coffee spoon. The quality is great, it's beautiful and I really loved the darling inspirational messages stamped in the spoon. If you don't know what to get, I recommend sending a spoon and coffee mug.
I don't like to spend money on much, but this is one subscription I am in LOVE with. I listen to audio books in the car on my commute to work, when I'm in the shower, cooking breakfast, and getting ready for the day. Especially on roadtrips! This is a great gift for someone who listens to podcasts, YouTube inspo videos, and reading but doesn't have a lot of time sit down and pick up a book.
Use this special link and you will get your first book for free!
This is a gift every person should have. It's not one that you would immediatley open and say "THIS is what I've been waiting for all year," but I guarantee you'll get comments saying this was the best gift I've ever received later.
These socks are darling! I have such a company crush on Woven Pear because they have made a boring industry seem interesting.
Have you ever been on a plane and wished you were able to listen to music, podcasts or watch Game of Thrones with your travel buddy? Or traveling with kids and they both want to use the same device to watch a show. That's where headphone splitters come in very handy. It allows you to hook up two separate pair of headphones and even adjust the volumes of each set separates. Pretty sweet, right? This is the best stocking stuffer!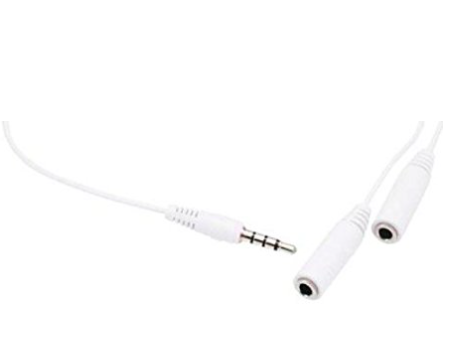 Speaking of travel- if you have someone in your life who is a coffee drinker AND loves taking their coffee with them wherever they go….like me *cough cough* this is a great gift as well. Heck you could even double up on some of these gifts and give someone a travel lovers giftset (headphone splitters, coffee thermos, Tile Mate so they don't lose their luggage). The possibilities are endless. Anyways this thermos keeps your drinks warm for 7 hours. Not bad!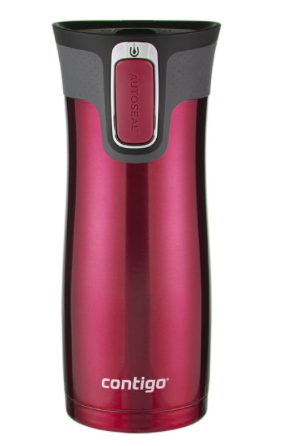 Movies are such a blast to go to, but they get so expensive! Giving a gift of movie tickets is a great way to go. Don't forget to put a little extra so they can buy popcorn as well. 🙂
---
These are my suggestions for Christmas gifts you can't go wrong with. Stick to a tight budget and remember, you don't have to spend a ton of money to give a great gift.
What gift suggestions do you have? Comment below and let me know.
Pin This For Later