I came across a really interesting Instagram account that legitimately made me pause and say "THIS IS AMAZING!"
The Canopy Crew is a magic place in the Red River Gorge and has treehouses, geodomes and even a cliff house. It's incredible!
When I saw this, I knew I had to get the founder Django Kroner on The Money Nerds podcast to learn more.
What You'll Learn
In this episode we talk about:
How Django became interested in rock climbing, tree climbing, and treehouses
Strategies for building treehouses that keep the tree healthy
Living in a treehouse for 3 years and eventually decided to take his tree-housing to the next level
Starting The Canopy Crew tree care and treehouse building company
Building a Geodome up in the air
Building fully functional, running water treehouses vs. building remote treehouses
The complexity of building a cliff house in the Red River Gorge
How The Canopy Crew helps other people with the legal side of tree-housing
How Django prices his treehouse
The growing pains Django experienced while starting a business
Give it a listen and let me know what you think!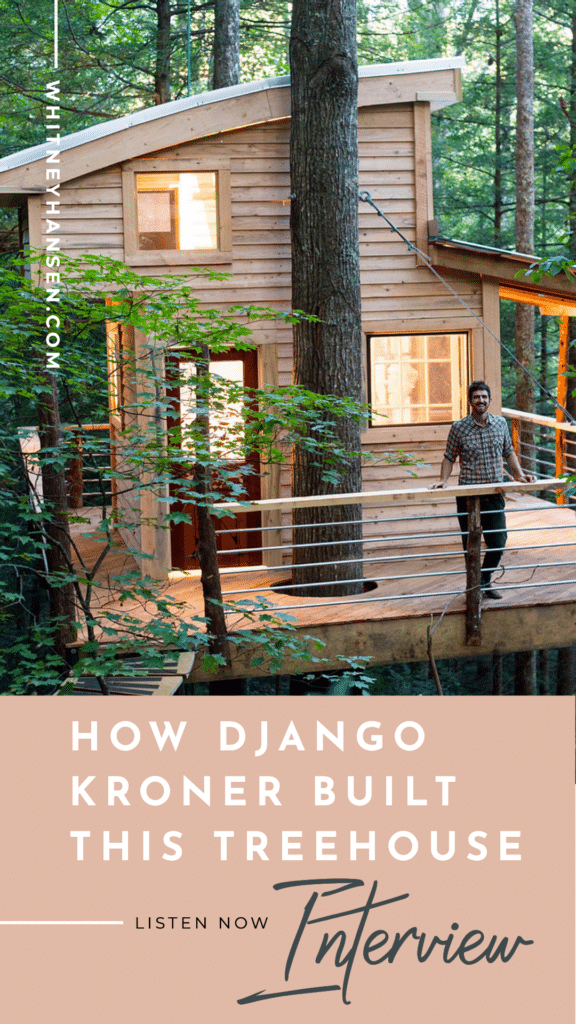 How to Pay off Debt Workshop
Enter your name and email to get access to the training instantly.
(link will be sent directly to your email)